Survey: Customers lose confidence in Samsung after Galaxy Note 7 recall
85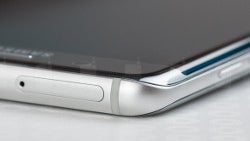 Despite the fact that
90% of Galaxy Note 7 owners
decided to exchange their faulty phone for a new one, instead of switching to another branded smartphone, things are looking so good for Samsung when it comes to customers' trust.
Branding Brand, one of the world's largest mobile e-commerce platform, surveyed 1,000 Samsung smartphone customers to find out whether or not they are still loyal to the South Korean company after the
Galaxy Note 7 recall
.
The survey conducted after September 15 included just two questions: 1.
Will customers stay loyal?
2.
Will they switch brands?
Before getting into details it's worth mentioning that 34% of current Samsung customers said they will not buy another smartphone from this brand. Of these 34%, no less than 81% have always owned a Samsung or Android smartphone, but these results aren't that surprising considering the latest events.
Furthermore, of the Samsung customers that will stay loyal to the brand, 77% claim that they decided to continue to put their trust in the South Korean company because they don't want to learn a new phone.
Other reasons Samsung customers cited for remaining loyal with the brand include: style (52%), options to customize experience (44%), battery life (39%), cost (35%), dislike of other smartphone brands (28%).
On the other hand, most Samsung owners who claim they are ready to switch will choose another Android smartphone (57%), but many will move to iOS (34%). Interesting enough, no less than 21% current Samsung customers previously owned an iPhone.
"
Samsung consumers say battery life is a key to their loyalty with the brand; however it's the same reason for the drop in confidence. Battery power is, and will continue to be, a big factor in smartphone technology development
," said Chris Mason, Co-founder and CEO of Branding Brand.
Recommended Stories