Snapdragon 845 tipped to use older 10nm production, bummer for the US-bound Galaxy S9
39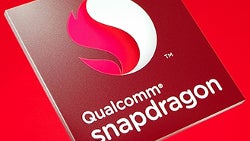 It's been a familiar refrain for years now - the US gets a Snapdragon-equipped Galaxy S line flagship, because... Qualcomm patents, but also Verizon and Sprint's legacy CDMA voice networks. The rest of the world, however, usually basks in the
battery life efficiency
coming with Samsung's homebrew Exynos line of processors, and often the
added benefit of a better audio processor
.
Next year, with the introduction of the
eventual Galaxy S9 and S9+
, we thought that the roles may get reversed. Samsung just announced that its
second-generation 10nm LPP
processors are entering mass production, while back in October the company touted the 8nm process as "production ready" only. Separately, Samsung informed us that the 10nm LPP chips are being churned out by its new S3 factory in Korea, but simply that the "
7nm FinFET process technology with EUV (Extreme Ultra Violet) will also be mass produced at S3
," not falling into any kind of timeframe promises. We'd have to assume that
the 8nm LPP node will follow the 10nm LPP in mass production
, too, either simultaneously with the
7nm EUV
, or before it.
That still leaves only 10nm chipsets in mass production, albeit of the second-generation LPP variety (likely the
already-announced Exynos 9810
), at a time that is getting awfully close to the rumored
early release of the Galaxy S9
(at least "early" when compared to the S8's). Unless TSMC, which
Qualcomm was allegedly probing
for production of its 7nm Snapdragon chipsets, has done some unthinkable heroism, and started mass production of the next chipset node without the industry noticing, the next top-shelf Snapdragon will still be done by Samsung with the 10nm node, it seems.
The US-bound Galaxy S9 may come with the S8's chipset production process
As if to add merit to this theory, today a report out of the Asian tech blogosphere claims that "
Samsung Exynos 9810 with 10nm LPP process stable, and Qualcomm Snapdragon 845 [with] 10nm LPE process
" are what's in mass production now. Samsung is apparently
hogging the initial batches of Snapdragon 845
from its foundries, and has taped the new chipset out with the first-gen 10nm LPE process that Snapdragon 835 uses, leaving the more advanced 10nm LPP capacity for its own Exynos 9810.
Samsung said yesterday that these second-gen chips will have up to 10% higher performance, or 15% better power efficiency, compared to 10nm LPE, and, since both of these processors are
rumored to go into the Galaxy S9
, US users may feel cheated again. The source, however, adds some more info about the eventual 845 specifications that makes up for the older production node compared with 9810, and then some. First off, Snapdragon 845 is expected to use custom Kryo processor cores with a brand new architecture, based on the latest
Cortex-A75
model for the faster cores, and Cortex-A53 for the low-power quartet.
Last but not least, 845 is said to come packed with new Adreno 630 graphics that support dual cameras up to 25 MP of resolution, and an
X20
modem that can take advantage of
1.2Gbps download speeds
, if your carrier can supply these, of course. These are all significant improvements over the current Snapdragon 835 paraphernalia, so we wouldn't cry too loud if the 845 is indeed taped out with 10nm LPE instead of LPP like that pesky Exynos 9810, what do you think?