Samsung signs a multi-year contract with Wolfson as 'primary audio partner' for the Galaxy phones and tablets
54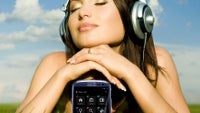 You might not have heard about the Scottish firm Wolfson, but it provides some of the most advanced audio processing chips for mobile handsets, and there is an audible difference from devices with a Wolfson processor.
Wolfson's CEO Mike Hickey said: "
This is a significant milestone for Wolfson. Having worked closely with Samsung over recent years, this agreement is a testament to our strong IP portfolio and our growing partnership. We very much look forward to working closely together to continue to deliver exceptional audio in Samsung's smartphones and tablets
."