Samsung unveils the eventual Galaxy S9 chipset, Exynos 9810
62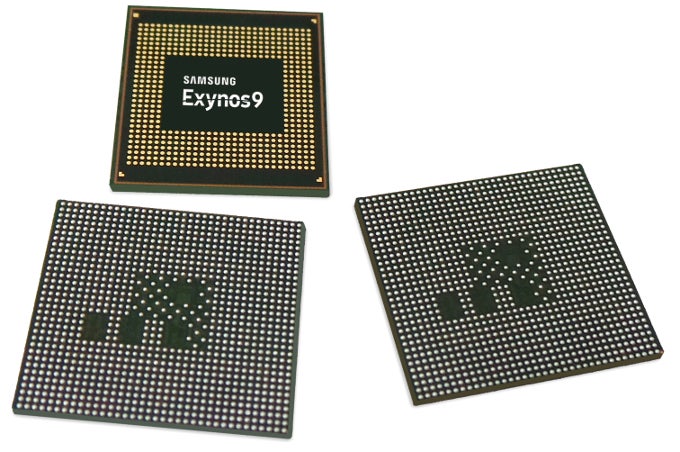 The first true 9-series Exynos is here, but it is still made with the 10nm process
Just like that, Samsung kind of, sort of announced its latest and truest 9-series Exynos processor, the 9810. We say truest, as the
8895
in the
Note 8
is still market as 9-series by Samsung, even though it is denoted with an eight at the beginning. Internal code numbers aside, there were plenty of rumors that this
new Exynos 9810 will be powering the Galaxy S9 and S9+
, but looking at the specs that Samsung listed, we are not so sure about this.
First off, the 9810 is still done with the 10nm production node, albeit with the second generation process that is usually more refined and offers higher performance with a lower power draw. The tale of the tape about the chipset in the Galaxy S9 was that
it will be a 7nm affair
in the case of Snapdragon 845 for the US, and
an 8nm in the case of the Exynos models
. That's not what the 9810 is offering right now, but its actual point seems to be adding value in other ways.
Not an 8nm chipset, but with new graphics processor, and fast 1.2Gbps downloads
For instance, Samsung lists it as having "
3rd-generation custom CPU cores, upgraded GPU, and gigabit LTE modem with industry-first 6CA support
." Now, what would that more powerful graphics subsystem be, remains to be heard, but the 6CA (carrier aggregation) modem was already announced by Samsung back in the summer, and at the time it promised to fold it into its next-gen mobile chipset, apparently what it is doing now with the 9810. The Exynos 8895 in the Note 8 has a 5CA modem and 1Gbps peak download speeds, while the 6CA modem in the 9810 promises 1.2Gbps, and more stable downloads, getting Samsung "ready for the upcoming 5G era.".
At the time, Samsung hinted that the "
mobile processor adopting the new Cat.18 6CA-supported LTE modem technology is expected to be in mass production by the end of this year
," and the announcement of Exynos 9810 seems to fit this timeframe. Now, it remains to be seen if there will be another 9810, made with an 8nm production node, but if
the Galaxy S9 is supposed to arrive earlier
than usual, and is going into mass production next month, we wouldn't be surprised to see it land with the 7nm Snapdragon 845 in the US, and the 10nm second-gen Exynos 9810 for the rest of the world. The average user most likely won't be able to tell a difference anyway, so we can't wait for the first Exynos 9810 scores to start hitting the benchmark databases.