Report: Qualcomm will drop Samsung and partner with TSMC on 7nm chips
32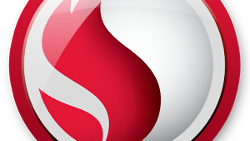 At the moment, Qualcomm uses Samsung as its partner to help turn its mobile chip designs into real life components. But a report out of Korea that was released today suggests that once Qualcomm is ready for the production of chips using the 7nm process, Samsung will be dropped in favor of TSMC. There is talk that ever since the second half of last year, Qualcomm has been designing 7nm Snapdragon chips using tools provided by TSMC.
Qualcomm relied on Samsung's production expertise to produce the Snapdragon 820 and Snapdragon 821 chipsets using the 14nm process. This year's Snapdragon 835 chipset is built using Samsung's 10nm process. The lower the process numbers get, the higher the number of transistors that are found on a chip. That means we are seeing more powerful semiconductors built that require less energy to run at maximum power.
You might wonder why Qualcomm is doing this? Perhaps TSMC is ahead of its rivals when it comes to the 7nm process. Right now though, Globalfoundries might be a step ahead. The latter skipped over 10nm in order to work on 7nm chips ahead of the others. With this lead over the other foundry operators, Globalfoundries is expected to deliver 7nm chips next year, for use in 2019 devices.
If this report is true, Samsung not only has lost Qualcomm as a partner to TSMC, but it lost Apple to TSMC as well.
Last month, the latter reportedly started its exclusive production on the Apple A11 chipset
that will be used on the 2017 iPhone models.
source:
ETNews
via
AndroidAuthority