Samsung Galaxy S9 and S9+ to be showcased in January at CES 2018
21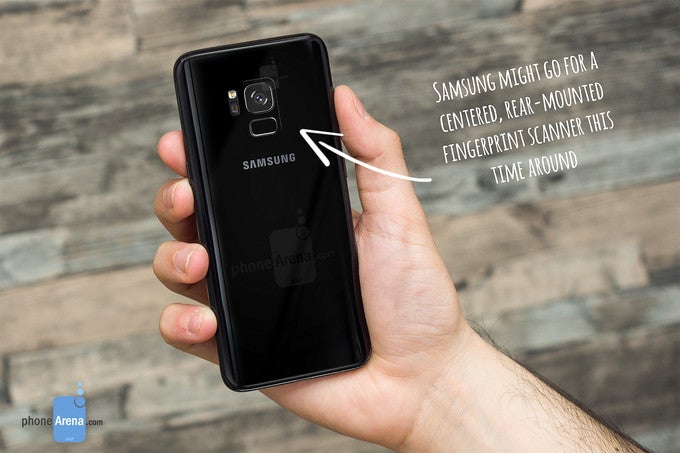 This is what the Galaxy S9 might look like
If you just can't wait to see Samsung's upcoming Galaxy S9 smartphoneseries (which will succeed the well-received S8 family released in the firsthalf of this year), we have good news. According to Venture Beat, Samsung plansto showcase a Galaxy S9 and a Galaxy S9+ in less than two months from now. Moreexactly, it's said that the new phones should make their first publicappearance at CES 2018 (January 9 - 12) in Las Vegas - slightly earlier than previously expected.
Interestingly, even if it's going to show off the Galaxy S9and S9+ in January, Samsung may still plan to hold an official launch event forthem only in late February, at MWC 2018 (February 26 - March 1). If that's thecase, it's likely that only a few details about the two handsets will be confirmedin January.
Apparently codenamed Star 1 and Star 2, the Samsung GalaxyS9 (model number SM-G960) and Galaxy S9+ (model number SM-G965) should sport SuperAMOLED Infinity screens similar to those seen on the Galaxy S8 and S8+: 5.8 inches and6.2 inches, respectively. While the S8 and S8+ differ only when it comes tosize, the Galaxy S9 and Galaxy S9+ may also bring a few different features. Inparticular, the Galaxy S9+ could offer a dual rear camera and 6 GB of RAM,whereas the smaller S9 might come with a single rear camera and 4 GB of RAM.
Both the Galaxy S9 and Galaxy S9+ should have redesignedrears, with the fingerprint sensor embedded below the main camera, not on its right(as is the case on the Galaxy S8, S8+, and Note 8). The two new Galaxy phonescould look like this. Other expected common features include 64 GB of storagespace, 3.5mm headset jacks, and AKG stereo speakers. Depending on market, theSamsung Galaxy S9 series should be powered by either Qualcomm's Snapdragon 845processor, or Samsung's own Exynos 9810.
From what it's known thus far, do you think you'll like the Samsung Galaxy S9 and S9+?
source: Venture Beat