Evidence for early Galaxy S9 release piles up, as Samsung announces mass new Exynos production
21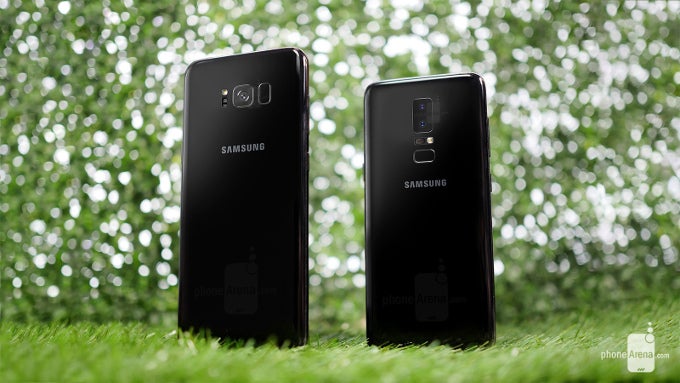 Samsung has started the mass production of its Exynos processors, made with a second-generation 10nm process. The chipset that will undergo this blessed treatment is none other than the
recently-announced 9810
, which was revealed on the hush-hush by the manufacturer. This one, along with
Snapdragon 845
that will also be produced on the 10nm LPP (low-power plus) node, are expected to be crunching numbers in the new
Galaxy S9
and
S9+
flagships by Samsung.
According to Lee Sang Hyun, Samsung's foundry marketing chief: "
The 10LPP process not only provides customers with improved performance, but also enables early launch of new products with a high initial yield. The 10-nanometer long-term strategy for electronics will continue
." How much improved, you'd ask? Well, the second-generation 10nm LPP chips have up to 15% higher performance and power efficiency, compared to what's in the
Galaxy S8
, for instance. Given that the S8 is already blazing fast, the
move to 8nm
may have been postponed for later models, despite that Samsung announced its 8nm FinFET process as qualified and ready for production last month. In fact, Samsung says in the press release that its new S3 foundry in Korea will not only churn out the 10LPP processors, but "
Samsung's 7nm FinFET process technology with EUV (Extreme Ultra Violet) will also be mass produced at S3
." Does that mean that the
Note 9
may come with a
7/8nm chipset
? Remains to be heard.
An Exynos 9810 in Galaxy S9 could be up to 10% faster or 15% more efficient than the S8 chipset
What's important in this report is also the timing. We've been hearing that Samsung is working on an Exynos 9810
since February
, and at the time thought it is meant for the S8, but it apparently has been a work in progress instead, and now Samsung is ready to pump it out on a grand scale. The timing suspiciously coincides with the rumored
first shipments of the S9's OLED displays
this month. It's usually the screens that ship first to the assembly lines, then the rest of the components get together, and form the final retail product two or three months after the first panels hit the conveyor belts.
Thus, there might be more merit to the speculation that Samsung is ready to
release the Galaxy S9 earlier
than it did the S8. Rumors vary
from CES 2018
, where Samsung often showcases its newest gear to carriers and investors in closed meetings, to the MWC, which is Samsung's traditional stomping ground for spring flagships announcements. MWC 2018 starts on Monday, February 26, so the Galaxy S9 could make a cameo February 25th at the latest, unless Samsung has indeed decided to
gut the iPhone X sales
in their tracks, and reveal the S9 to the general public at CES in January.