Small phones with best battery life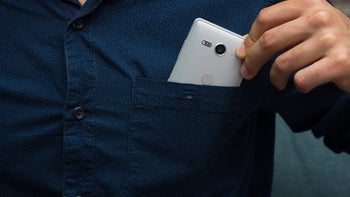 If you are in the market for a small phone, your options are a bit limited: most phones these days tend to have larger screens, but also a bigger physical footprint so it's often a struggle to operate them with one hand or carry them in a pocket. But even if you've found a compact smartphone that you like, how good is its battery life?
We set out to find out and we have picked the best compact phones around: from the iPhones to the Android ones, and we have measured their battery life under the same conditions, with equal brightness and equal other settings.
Which one came first?
Take a look at the chart below to find out:
There is one phone that clearly stands out with its incredible battery life and that is the Sony
Xperia XZ2 Compact
.
And all of the Android phones in this ranking feature a Full HD resolution screens that are sharper than the screens on the
iPhone 8
, 7 and SE, so they are carrying a heavier load in terms of pure pixels. (The default resolution on Galaxies is Full HD, but they can go to the higher Quad HD resolution as well.)
Imagine if we had a small Android phone with a good HD display: Apple has showed us that it gets some tremendous battery life results with the
iPhone XR
and its display, despite the lower resolution, looks very good. So... maybe this year, Android phone makers? It's one easy way to climb to the top of the battery charts!
Interestingly, we recorded the worst battery life on one of the otherwise most powerful and well-equipped phones out there: the
Galaxy S9
. It was not terribly bad, but clearly behind the pack. We sincerely hope Samsung improves this in the
Galaxy S10
.
So... what is your favorite small phone?
And how important is battery life for you when you go to buy a new phone?