Moto G4, G4 Plus and G4 Play: all there is to know
7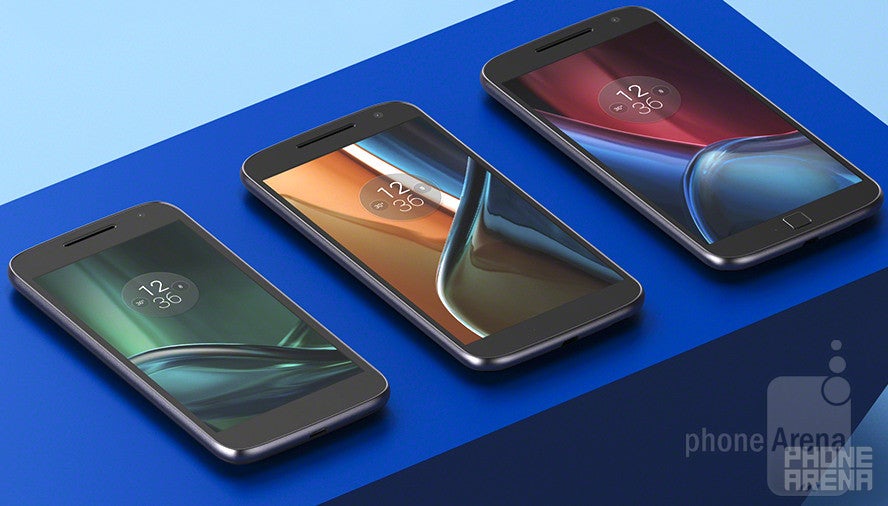 Motorola today announced its intentions to expand the super-popular Moto G line, with the introduction of not just one 2016 successor, but a total of three new phones:
Moto G4
,
Moto G4 Plus
, and
Moto G4 Play
. This is where you can find our most important coverage of the three new smartphones.
THE SPECS
With the Moto G4 and G4 Plus being almost identical in terms of specs, the only thing that happens to differentiate them is that the G4 Plus has a better, 16 MP camera, and a fingerprint scanner. It's also available in a version with 3 GB of RAM and 32 GB of internal memory, while the G4 is only offered with 2 GB RAM and 16 gigs of memory. The G4 Play is a lower end device, with weaker processor, camera, and everything, but we expect its price to be proportionally lower.
ANNOUNCEMENT STORIES
You'll find all the essential information about the new Moto G4, G4 Plus and G4 Play in our detailed announcement stories, including specs, price and release date info, as well as lots of colorful image material. But here's a quick spoiler: we expect a sub-$200 price for the Moto G4, while it's been confirmed that all three new Moto Gs will launch around mid-summer in the United States.
FURTHER READING
The essentials don't cut it and you want to delve even deeper? Sure, we've got you covered. Here are our super-detailed specs comparison, price and release date analysis, first camera samples, specs comparison, and more. Let us know know how you like Moto's new G4 line-up in the comments! Can you think of a better smartphone at a similarly affordable price range?
Recommended Stories