Lenovo Moto G4: All the new features
8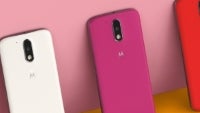 The new Lenovo Moto G4 is a serious upgrade over the older Moto G (2015) which pushes the Lenovo-owned handset maker's affordable line well into the mid-range smartphone segment. For not much more than what the Moto G typically costs, new buyers and upgraders will be able to enjoy tremendous performance and design benefits over the older device. And standing on its own, the Lenovo Moto G4 seems like a very good alternative to the many high-specs, low-cost devices that overseas manufacturers like Xiaomi and Huawei have been aggressively attacking the market with.
With all that in mind, check out five new features the Lenovo Moto G4 has over the Moto G (2015). You won't be disappointed!
1. It's thinner

While the previous-generation Moto G (2015) measured a fluffy 0.48in (12.2mm), the Moto G4 has been put on quite a diet prior to shipping. At 0.31in (7.9mm), the new phone is 0.16in (4.3mm) thinner, which is quite substantial – especially considering it's much more powerful!




2. It's got metal in it
While the Moto G (2015) is a plastic smartphone in and out, the Moto G4 enriches the design formula with the addition of metal accents. And that's not all – there's a micro-textured back which should feel nicer in the palm, along with tapered edges for a more modern vibe. However, the Moto G4 definitely stays true to the series's humble, but functional look and feel.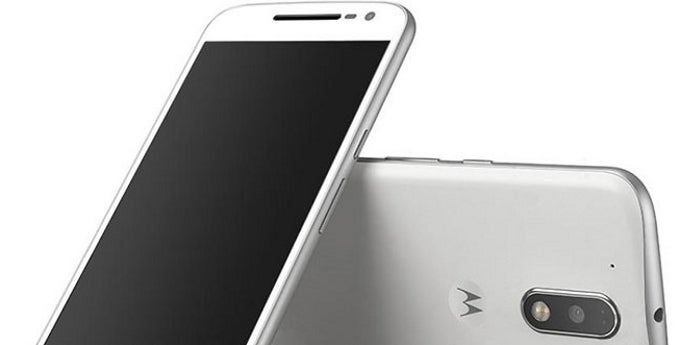 3. It's got a bigger, crisper display
Whereas the Moto G (2015) came with a 5-inch 720p screen, the Moto G4 ships with a 5.5-inch 1080p resolution display. Not only does the new model provide more screen real estate for your browsing and multimedia needs, but it has a much higher pixel density. It's 293ppi for the Moto G (2015) versus 400ppi for the new model, and the difference accounts for a visible improvement in screen sharpness.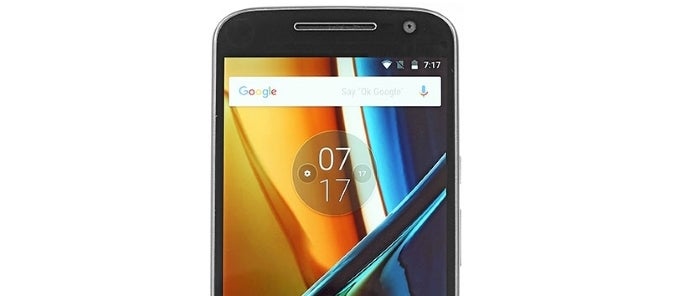 4. It has faster hardware
The Moto G (2015) is powered by the Qualcomm Snapdragon 410 with its quad-core 1.2GHz CPU and Adreno 306 graphics unit. This is a power-efficient, rather than a performance-oriented chipset that did a good job driving the affordable smartphone, but is decidedly lackluster compared to the Snapdragon 617 chip featured in the Moto G4. A modern solution, the 617 comes equipped with an 1.5GHz octa-core CPU and a more powerful Adreno 405 GPU, along with faster 933Mhz LPDDR3 memory (the 410 has LPDDR2/533MHz memory). Speaking of faster memory, the 617 supports eMMC 5.1 storage, while the 410 is limited to eMMC version 4.51.
While both processors are 64-bit and supplemented by 2GB of RAM, there's another important difference besides the number of cores, clock frequencies, and GPUs. Whereas the Snapdragon 410 has a LTE Category 4 modem (up to 50Mbps UL, up to 150Mbps DL), the Snapdragon 617 has a faster X8 LTE modem (up to 300Mbps DL, up to 100Mbps UL). Additionally, there's faster Wi-Fi, thanks to the 802.11n/ac support with MU-MIMO.
Moreover, the Snapdragon 617 is upgraded with Qualcomm Quick Charge 3.0, which helps the Moto G4 charge a little bit faster than the Moto G (2015), which came with Quick Charge 2.0. Alas, we hear the regular Moto G4 won't ship with a turbo charger bundled in the box, which means you won't be able to take advantage of the fast charging system right away.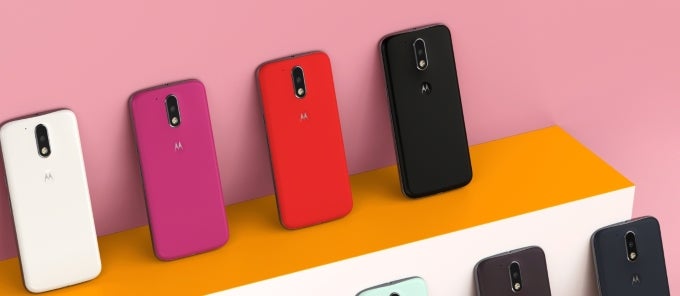 5. It has a nicer camera
The Moto G (2015) was a very good camera phone for the money, shipping with a 13MP rear cam with an f/2.2 aperture and a dual-LED flash. And at 5MP with an 84-degree wide angle lens, its selfie camera was no slouch, either. For better or worse, it appears Motorola has left this setup untouched, for the Moto G4 ships with the exact same set of parameters. However, there could be major differences in the internal camera processing algorithms and other factors that determine how the camera sensor is utilized. Therefore, we expect the Moto G4 will take even better photos than its predecessor, although the difference probably won't be night and day.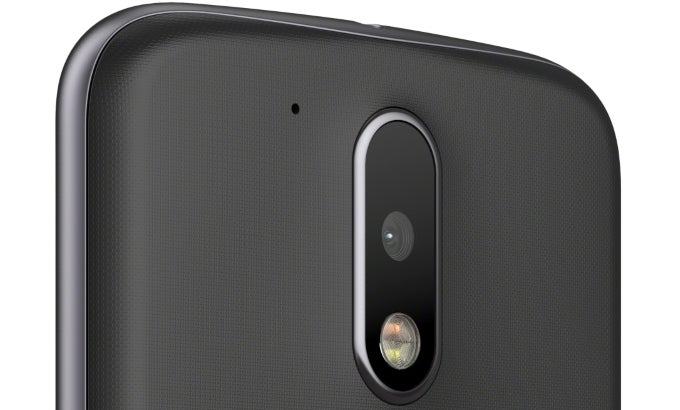 Check out the official images and additional coverage below: