Moto G4 and Moto G4 Plus: a specs review
3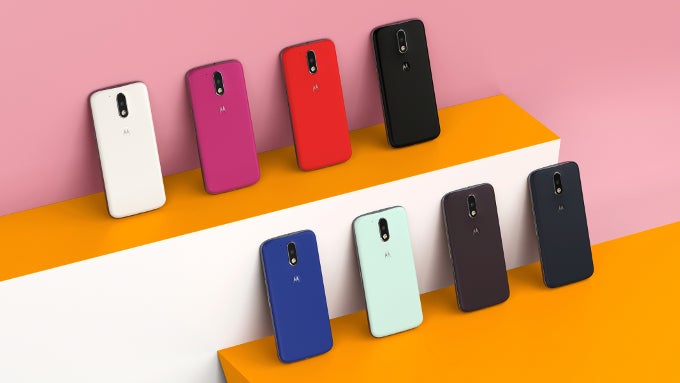 Lenovo-owned Motorola took the stage earlier today to announce not one but two new handsets in the Moto G line — the Moto G4 and Moto G4 Plus. This line of smartphones is well-known for its price-to-value ratio, offering midrange smartphones at pretty low price points, yet with a pleasant and snappy user experience, thanks to the relatively pure Android that they run on. So, it was expected that the two new G4 handsets won't be top of the crop, hardware-wise, but would still cover a pretty adequate level to ensure a solid experience. Let's take a closer look at those hardware specs, shall we?
Design and Display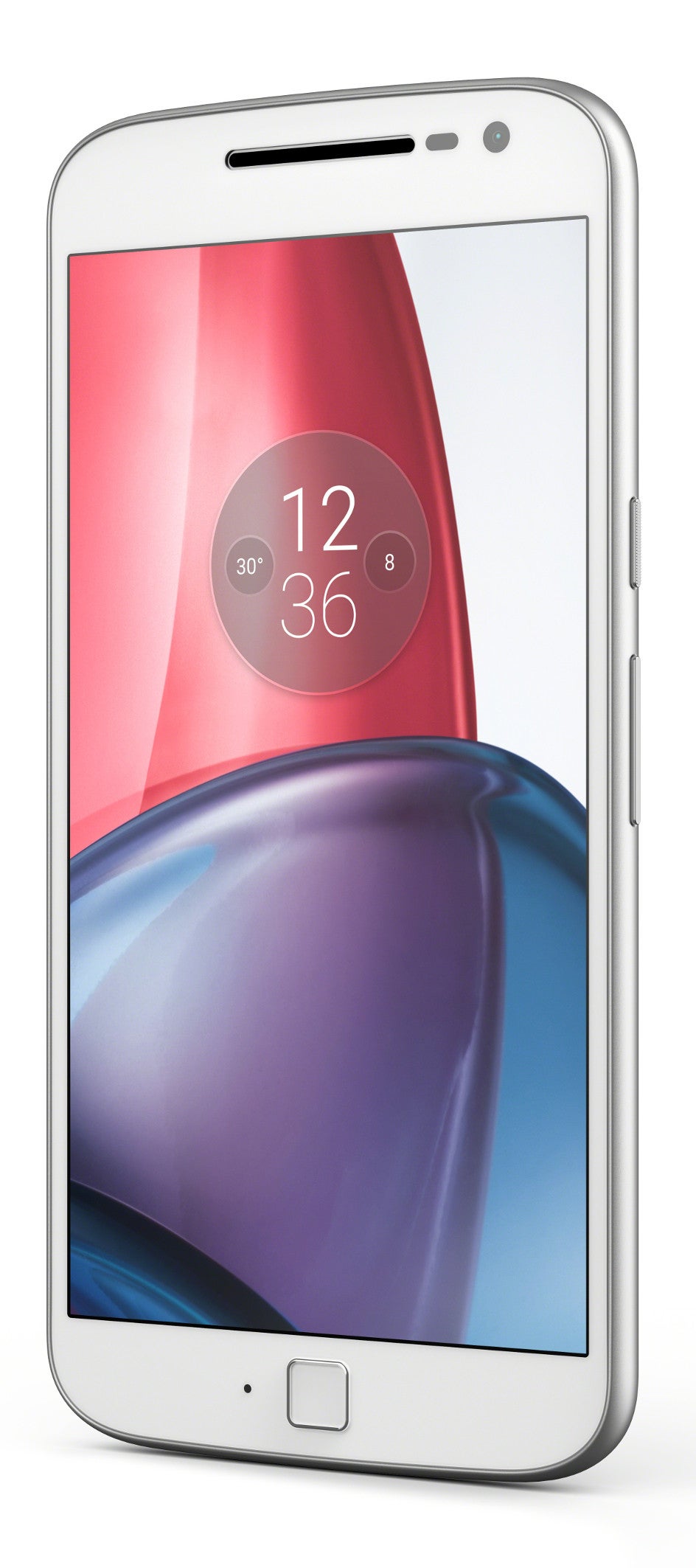 For the most part, the Moto G4 and Moto G4 Plus look very similar, with the exception that the latter sports a square-shaped fingerprint sensor on its chin. We can definitely see the Moto G line's design language popping up from all over the new units. From the earpiece grille to the rounded corners, to the camera module and logo-housing dimple on its back, the G4 stays true to its heritage.
Still, it does have a slight facelift, with a more modernistic touch. Its metallic frame has been tapered and has more square-ish edges, and its profile has been slimmed down considerably – both the G4 and G4 Plus are 0.39 inches (9.8 mm) at their thickest point. Their backs arch to a thickness of 0.31 inches (7.9 mm) to give them a more ergonomic back.
The display has grown from a 5-inch diagonal on the Moto G (2015) to 5.5 inches on the Moto G4 and G4 Plus. However, the screen-to-body ratio is also better in this reiteration of the line (71%), and while the device's overall footstep has grown, it's not as dramatic as the 0.5-inch display size increase suggests. In fact, both the new Moto G4 phones measure at 6.02 x 3.02 x 0.39 inches (153 x 76.6 x 9.8 mm) and weigh 5.47 oz (155 g). Not too bad, though, they definitely can't be described as compact.
The larger, 5.5-inch displays on the new Moto G4 phones are also sharper, with a 1080 x 1920 resolution, making up for a pixels-per-inch density of 401 – more than crisp enough for individual pixels to be invisible to the human eye, and a pretty impressive feat, considering the phone's class. Naturally, corners were cut here and there, so the panel is protected by the older generation Gorilla Glass 3.
The smartphones are also covered with Motorola's water-repellent nanocoating. They are not certified waterproof, but should be able to withstand accidental splashes.
As mentioned, the Moto G4 Plus rocks a fingerprint sensor. Motodola says it will be able to register 5 separate fingerprints and the unlock process takes up to 0.75 seconds – not an industry-leading speed, but certainly snappy.
Hardware
Both the 4th gen Moto G units are powered by Qualcomm's Snapdragon 617 SoC, with a 1.5 GHz, octa-core processor, and an Adreno 405 GPU, clocked at 550 MHz. A definite midrange offering by the sillicone slinger, Qualcomm's chipset features the new X8 LTE modem, capable of Cat 7 speeds of up to 300 Mbps download and 100 Mbps upload. However, according to official specs, the Moto G4 and G4 Plus only support Cat 4 speeds.
The regular Moto G4 comes with a 16 GB internal storage, expandable via microSD, and 2 GB of RAM. Pretty much the respectable basics for an Android midranger in 2016, The Plus' base model comes with 32 GB of storage and 2 GB of RAM, but has a variation with 64 GB of storage, and 4 GB of RAM.
Camera
This is where the two new Moto G handsets differ quite a bit. The regular Moto G4 sports a 13 MP sensor and an F2.0 aperture lens on its back camera, naturally, assisted by an LED flash. Motorola didn't spend much time praising the sensor, so, for now, we have to assume that it's the same 13 MP snapper found on the Moto G (2015). On the front, we have an F2.2 aperture, 5 MP sensor, with a wide, 84-degree shooting angle to easily fit more in your selfies.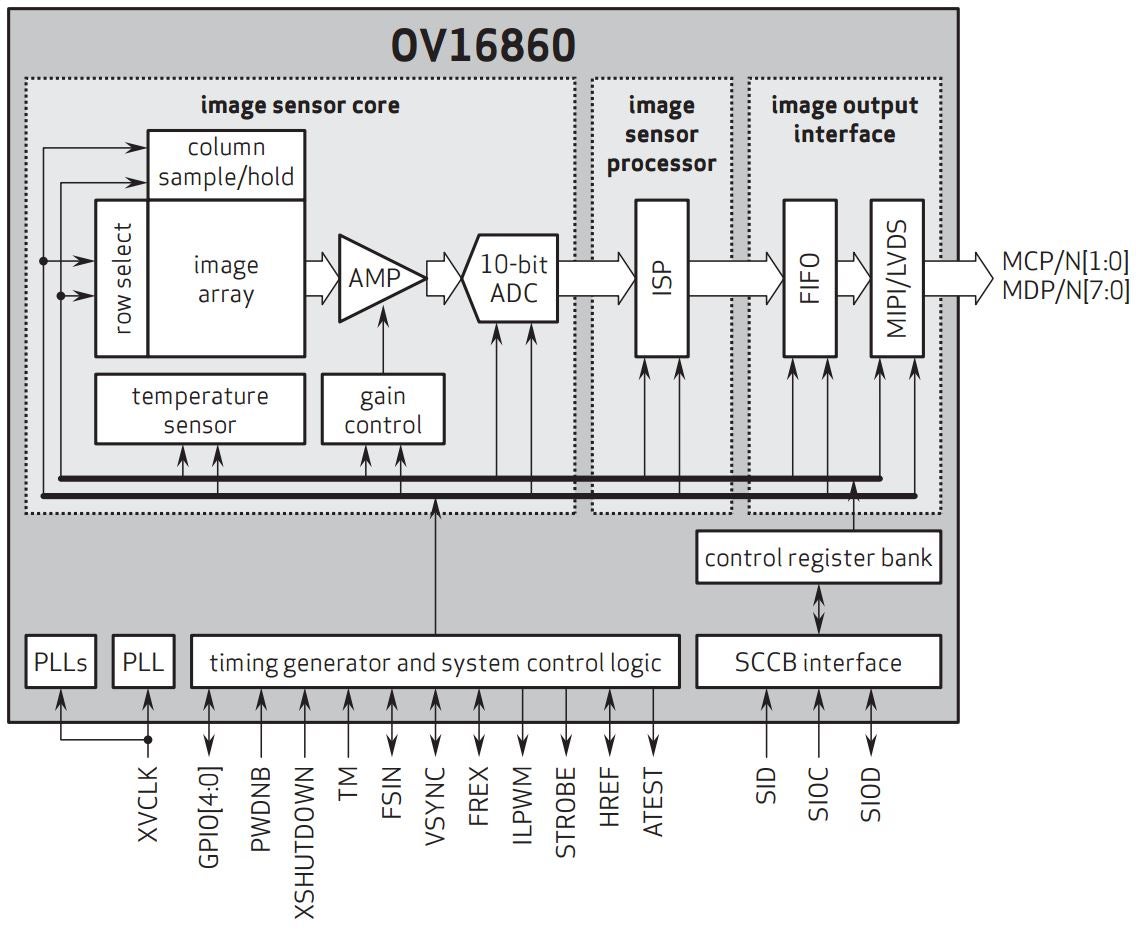 Omnivision's 16 MP PureCel Plus
With the Moto G Plus, however, the company definitely aimed to deliver a higher-quality camera. A 16 MP sensor, made by OmniVision, called PureCel Plus. The smartphone maker talked it up as "the best camera sensor in its class". It's equipped with relatively large, 1.3 μm pixels and a bigger F2.0 aperture, both of which should help for more light to be collected by the camera during a shot. Meanwhile, a tech, which OmniVision calls "Deep Trench Isolation" limits crosstalk between pixels. The camera's also assisted by laser autofocus and phase detection autofocus, the latter of which is utilized to help with focusing during light-filled shots.
Motorola is also not falling back on the whole "Manual Mode" for its upgraded camera. Called "Pro Mode", this feature will give you access to controls such as ISO and exposure. There's also an Auto HDR option, which should be able to pick up when you need the feature and turn it on for you, in case you are still fuzzy on what exactly HDR does.
We've also got a hold of a few sample images with both the new Moto G handsets, courtesy of Food Talk India. Some are below, but be sure to check out their Twitter for more samples.
Battery
The larger size of the new Moto G models certainly helps when it comes to packing a larger juicebox in them. The new units have a 3,000 mAh cell keeping the lights on. But, nowadays, what's a big battery without a pinch of fast charging? The Moto G4 and Moto G4 Plus support TurboPower charging, which Motorola said will charge the phone up for 6 hours of usage in just 15 minutes — as long as you're using the proprietary charger, of course.
There was no percentage talk, but we were left with the impression that it's "6 hours of minimal usage", such as listening to music with the phone's screen off. Still, it's good piece of mind that even if we forget to charge our handset, we'll still be able to get almost a day's worth of standby time in just 15 minutes.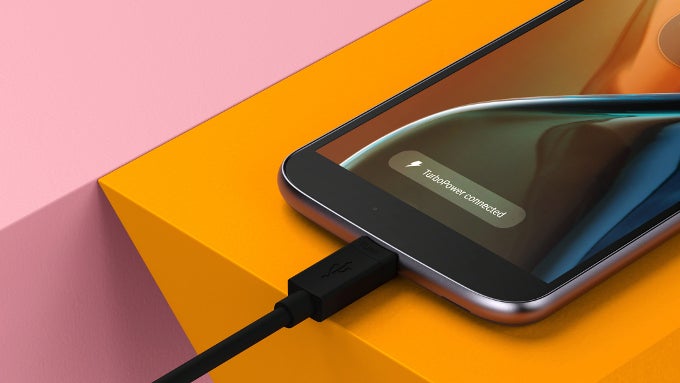 Conclusion

Motorola has, once again, successfully placed the Moto G model right on top of the "value for money" category. A midranger with a capable processor, a very promising camera on the G4 Plus variation, fast charging, a grippy body with the ability to withstand light accidents — for the price point of between $180 and $230, it sounds like a sweet bargain. Some might be disappointed in the choice to go 5.5-inch, effectively launching the handset in the field of phablets. Maybe it would've made more sense if the Moto G4 and Moto G4 Plus were, respectively, a compact phone and a phablet, but we will see how the users react to this choice by Lenovo / Motorola.
Recommended Stories