Microsoft brings "Scroogled" ad campaign to a close
21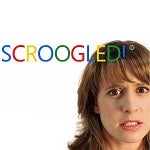 Just when it looked like things might pick up some momentum, Microsoft has ended its active advertisement purchases on TV, newspapers and social media.
Microsoft has been going after Google hard, but it is not really clear if the campaign, centered on privacy and consumer choice issues with Google search and Gmail, has made any impact. After the release of Windows Phone 8 and Windows 8, Microsoft was grabbing for mindshare at every opportunity.
The consumer choice issues hit at Google for its practice for allowing merchants to buy their way into search results in the marketplace without it being readily apparent to the user. The other "Scroogled" push was against Gmail, and Google's practice of scanning and indexing email content to match relevant advertisers to a user's Gmail account. Microsoft has made a point since last autumn that it does not user customer content in this fashion and that people should try out Outlook.com email.
Microsoft has a winner on its hands with the revamped email service, but let there be no doubt, Google is still the king of search and Gmail is as popular as ever. Bing did get a bit of a bump, a 0.3% gain from November to January, but that could have been to losses from Yahoo! or other has-beens. The company says that while the "Scroogled" ad campaign is over, the company will continue to bring to light the issues of privacy and consumer choice. There will most certainly be other phases to this campaign down the road.
"The Scroogled campaign has sparked a dialogue that shows how much consumers care about their privacy, and how strongly they feel about the fact that Google goes through their personal emails to sell ads. More than 3.5 million people visited Scroogled.com, and over 114k signed a petition asking Google to stop going through their Gmail. While the ad portion of this phase of the consumer education campaign has finished its scheduled run, this important conversation about privacy continues, and so does this important consumer choice." - Microsoft
Microsoft, Privacy and Scroogled
source:
KQED
via
BGR