Microsoft's newest Scroogled video installments go after Gmail
57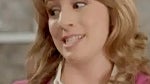 If you thought Microsoft's big push to gain mindshare to push Windows 8, Windows Phone 8 and Bing, were just for the holidays you would be wrong.
Microsoft is out to push every angle of its wares at every opportunity. Now, the focus is on Gmail and, you guessed it, Google's advertising practices compared to Microsoft's competing Outlook.com email service. We know what you are thinking, free email services, regardless of provider have some measure of content scanned for purposes of selling advertising space. However, Microsoft has made it pretty clear the company
does not scan content for that purpose
and that has been a differentiating factor for the company.
To that end, Microsoft has also been lobbing direct advertisements against Google for all sorts of services, search, commerce and now email. The Scroogled campaign has entered its next chapter, and anyone that has ever used Gmail before knows what is being targeted, the advertisements.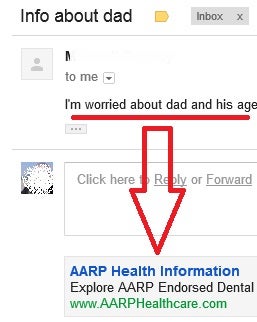 The claims are a little bombastic, but you get the point. Besides, all Microsoft wants to do is create a shadow of doubt. However, we did a quick, non-scientific test of our own. We sent an email to one of our Gmail (free, ad supported) accounts from a hosted Exchange account (not free, no ads) to see what would happen. On the first opening of the email you can see the ad link and its obvious relationship to part of the content of the message. To be fair however, when we opened the message a second time the ads were not relevant to the email at all.
How is your experience with Gmail? Are the ads hauntingly accurate? Or do you not even notice them since they are fairly small? True to form, Microsoft has a couple videos to make their case and we are not even sure how to rationalize their use of Google's YouTube service to make their point, but there it is anyway.
Microsoft's Scroogled campaign and privacy
sources: Microsoft Outlook (
Scroogled
site and
YouTube
) via
PCMag.com