Bing takes its "Scroogled" campaign to the next level against Google
24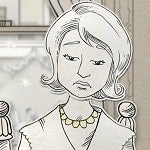 Last week, we saw
Bing start an initiative
to "educate" consumers about the realities of using Google shopping as a method for finding the best prices. Google's revenue comes from ads, we all know that. Bing's assertion is that even the "search results" that are not delineated as "ads" on Google are also paid placements.
Now, loosely made to sound a bit like the "'Twas the Night Before Christmas" poem written by Clement Clark Moore, Bing brings the tale of holiday shopping in its newest video, "
'Twas the Story of Scroogled.
"
Chalk it all up to a massive coordinated effort by Microsoft to grab as much attention as it can this year across its products and services. The effort will certainly work in some lines of business, is Bing on the right track with this campaign?
source:
Bing
(YouTube)