MWC 2016: what smartphones to expect from Samsung, LG, HTC, Sony, Huawei, and other companies
33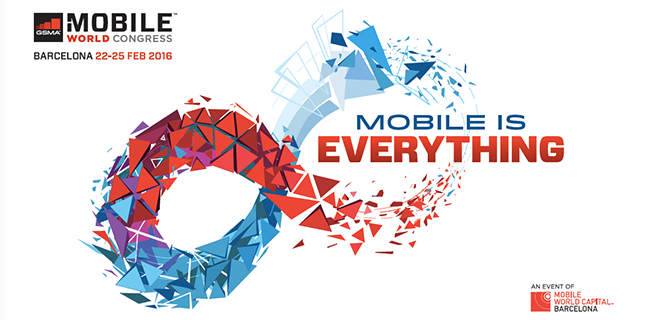 Mobile World Congress 2016 is just around the corner and we can't get any more excited! Just like any other year, MWC will be the single most grandiose and important mobile tech show... at least for the first half of 2016.
Traditionally held in Barcelona, Spain, this year's MWC kicks off on Monday, February 22 and end on Thursday, February 25. That's more than enough time for the attending OEMs to put their newest products on display. Of course, we will be there, catering all the important news to you.
While we are less than three weeks away, we already seem to know quite a lot about what devices and gadgets to expect at the trade show. Things like Samsung's Galaxy S7 and LG's high-end device are seemingly set in stone, but we also have a vast flurry of expectations from the other attending manufacturers.
We've summarized all we know about MWC 2016 down below in order to sate your anticipation to some extent.
Samsung
Samsung has confirmed that it will introduce its next Galaxy flagship, the S7, during an Unpacked event on February 21. As you most likely know, the S7 is expected to house a 5.1-inch Super AMOLED display with a Quad HD resolution, a Snapdragon 820 and Exynos 8890 chipsets depending on the version, 4 gigs of RAM, and a 12MP BriteCell camera unit on the back, and a 3,000mAh juicer the keep the show going. Check out all the rumors around the anticipated
Samsung flagship in our extensive rumor review
.
Alongside the Galaxy S7, we should most certainly witness the debut of the Galaxy S7 edge. This one supposedly boasts a 5.5-inch display up front and shares the same hardware setup as the Galaxy S7 save for the battery, which is said to have a capacity of 3,600mAh. According to some fresh leaks, developers will be allowed to utilize the curved edge panels of the phone thanks to the Look SDK.
Last, but not least, there's a pretty high chance that Samsung will show us its newest toy, a 360-degree VR camera that will enable devs to create virtual reality experiences for the Samsung Gear VR headset. The device is said to be a "compact spherical camera" making use of two 180-degree fisheye lenses that together create 360-degree imagery. Here's is some
more info on this intriguing VR camera
.
LG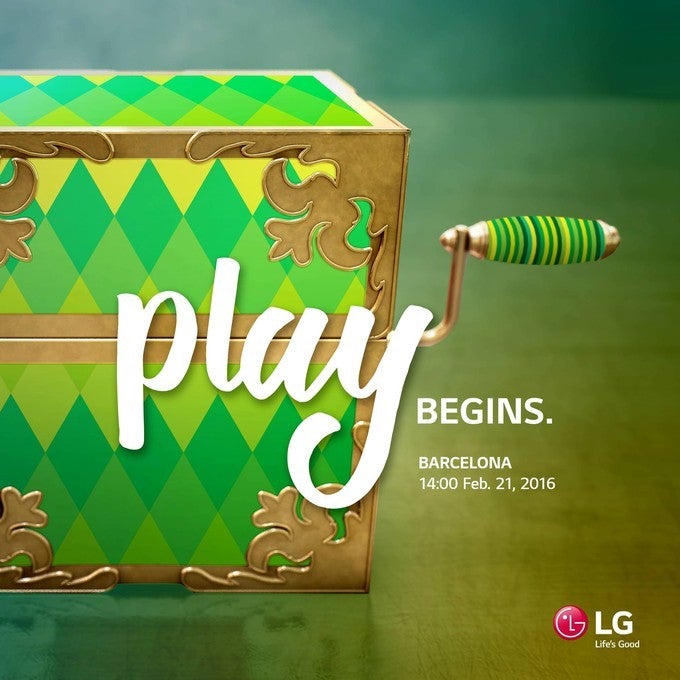 LG's MWC 2016 invitation does not reveal much
LG will be not only attending MWC 2016, it will also be lifting the veil off of a
major new smartphone
. No surprises here - it will be the LG G5, the anticipated 2016 flagship of the South Korea-based OEM. Earlier today, a
rather interesting and playful invitation
confirmed that the phone will be announced on February 21.
We heard that the G5 might come with an intriguing new mechanism that will allow the phone's rumored battery to coexist with its supposedly metal build. Apart from this, we are convinced that the flagship phone will arrive with a Qualcomm Snapdragon 820 chipset, a 5.3 to 5.6-inch Quad HD display, and a dual rear camera setup (16MP + 8MP). Here's
everything we know about the LG G5 so far
.
Of course, there's always the chance that the G5 doesn't make the cut in Barcelona. After all, LG's invitation for the event is pretty vague - it features a picture of a music box, accompanied by
"PLAY Begins".
While it leaves a lot to the imagination, the invitation doesn't exactly fuel our expectations for the LG G5.
HTC
To say that Taiwan-based HTC has not been in the greatest shape in 2015 will be a major understatement. Regardless, we are always looking forward to see what the once-domineering Android OEM has been prepping for us. While we are certainly hoping for a flagship, whether it will roll under the HTC M10 or another name, the rumor mill claims that we might not see said device in Barcelona. HTC is said to be prepping a dedicated
March event
for its next hero device.
But hey, let's not think of the worst possible scenario. There's a pretty high chance that the HTC M10 might see the light of day at MWC 2016. If it does, it might feature a Snapdragon 820 chipset in its European version, while a MediaTek one might make the cut in the Asian one. There's a whole lot of other rumors regarding the phone, too - you can check them out in
our extensive rumor review
.
What do we expect on Huawei's part? Although the major China-based OEM is expected to unveil not one, not two, but a whole lot of
four versions of the Huawei P9
this year, one can easily deduce that at least one of them will be announced at MWC 2016, right? Wrong! It seems that Huawei is planning to hold its own event in March and announce some of its upcoming product(s) then.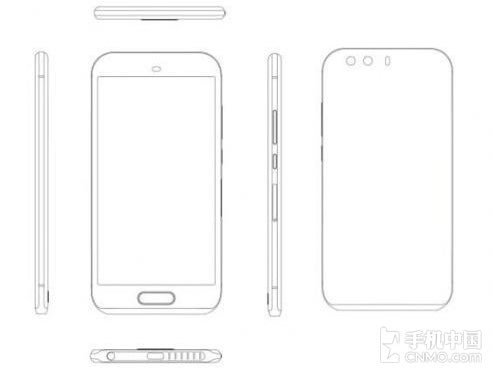 Huawei P9 leaked schematics
What to expect from the Huawei P9? We heard that it might sport a 5.2-inch display and rely on the Kirin 950 chipset, paired with 4 gigs of RAM. A 3,000mAh battery is said to keep the lights running, but the highlight of the handset might turn out to be its dual rear camera setup. Supposedly, the main one will be a 12MP snapper, while the secondary shooter might (or might not) capture depth information. Oh, and the P9 might pack a front-facing fingerprint scanner, too.
Does this mean that we are not sure whether Huawei will unveil a new device in Barcelona? Well, for the most part, yes - we've heard nothing certain about its plans for the trade show, but this totally doesn't mean we should lower our guard. Huawei is one of those smartphone makers that can always come up with a surprise announcement. But we wound't count on it, as the large Mate 8 got introduced merely a month ago, so we will probably have to wait a bit before we see a new Huawei device.
Sony
With Sony, one never knows. The Japanese have proven that they are able to cook a surprise as easy as pie, but we don't expect to see the Xperia Z6 at MWC 2016. Instead, we feel that a tablet might be on the way. Whether this will be the Xperia Z5 Tablet or another slate, we can't say at this point. We've heard nothing compelling so far, though Sony certainly has a thing for announcing tablets during MWC. Back at MWC 2014, the Xperia Tablet Z2 was introduced, while at MWC 2015 Sony announced the Z4 Tablet.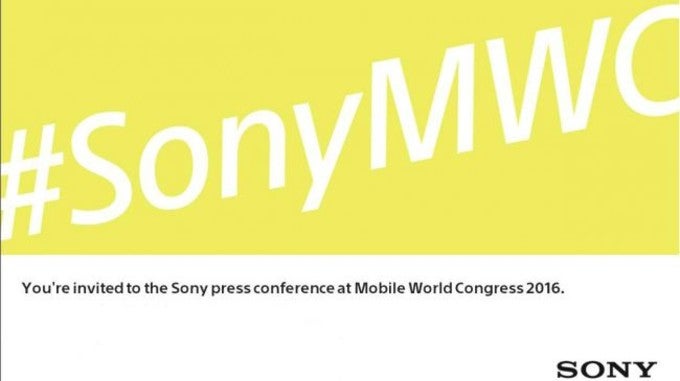 Microsoft
Microsoft's phone division is
not doing great
. While this is true, new devices with Windows on board should be expected in the future and that's inevitable. Although we have heard nada about a phone that Redmond is readying up itself to announce in the following weeks, we are always open for surprises. Who know, that leaked and
seemingly scrapped Lumia 850
might turn out to be real, though we are not counting on it.
Xiaomi
Err, no, you did not read that wrong - it seems that Xiaomi will indeed be present at MWC 2016. The expo will be the perfect forum to show the Xiaomi Mi 5. The flagship of the China-based phone maker is bound to arrive roughly two years after its predecessor was introduced, which is quite the lengthy period in such a dynamic industry.
The Xiaomi Mi 5 has leaked extensively with time and the numerous leaks painted a pretty reliable picture of what we can expect from the "hero" phone. You can check some believable design leaks right below, showing us that the device will arrive with a physical home button with an embedded fingerprint scanner, as well as what seems to be a glass-metal design. Under the hood, we'd be surprised if the Mi 5 doesn't come with a Qualcomm Snapdragon 820 chipset and at least 3 gigs of RAM. A 5.2-inch 1080p or 5.3-inch Quad HD display complete the rumored specs sheet of the handset.