Four Huawei P9 versions reportedly coming this year
12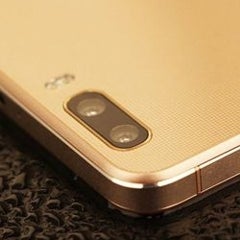 Last year, Huawei released three P8 smartphones: the regular, 5.2-inch
P8
, the affordable 5.0-inch
P8 lite
, and the giant 6.8-inch
P8max
. According to Venture Beat, Huawei is planning to release successors to each of these handsets this year - and we assume they're going to be called
Huawei P9
,
Huawei P9
lite, and Huawei P9max. Reportedly, a fourth P9 variant is also in the making, and this should be the most advanced of the bunch.
Venture Beat has it that the fourth Huawei P9 smartphone should be "feature-enhanced", sporting a display larger than the screen of the regular P9, but smaller than the one of the P9max. For the record, the regular P9 is expected to have a 5.2-inch display, but there's no word on how large the screen of the P9max will be (over 6 inches is probably a good guess). It's said that this feature-enhanced P9 will offer more RAM and storage space, as well as a dual-lens 12 MP rear camera. This would be Huawei's second smartphone to come with a dual rear camera, after the
Honor 6 Plus
from late 2014 (pictured above).
Not long ago, we saw a diagram that allegedly presented the
design of the P9
(see below), including a dual rear camera, and a hardware home button that may include a fingerprint scanner. The design might be accurate only if we talk about this alleged fourth P9 model - which, according to Venture Bear, is the only one that's expected to offer a dual-lens camera.
At least
one P9 model
will likely be powered by Huawei's own octa-core Kirin 950 processors. All versions should run Android Marshmallow.
Apparently, Huawei will not announce the P9 series at MWC 2016 next month (when many important smartphone makers, including Samsung and LG, are planning to unveil new devices), instead intending to host a separate event sometime in March.
Are you looking forward to seeing what Huawei has in store for us?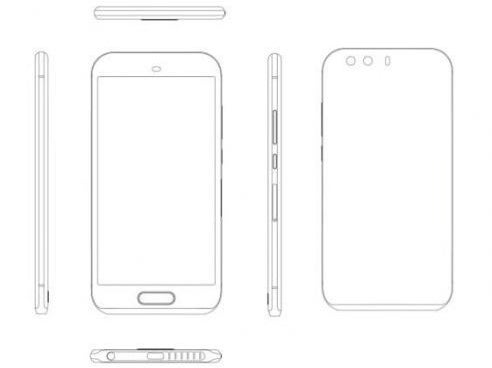 source:
Venture Beat