LG will announce a "major smartphone" at MWC 2016 in February
40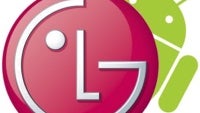 Who's up for a new major smartphone announcement from LG? Anybody? Come on, we know there are many fans of the Korean firm among you, sitting tight and waiting for its next big thing to show up. Well, there is light at the end of the tunnel! After graciously inviting us to its February 21 special event yesterday, today LG has confirmed to us that the company will indeed unveil a "major smartphone" at MWC 2016 in Barcelona, just a few weeks from now.
It is only natural to wonder whether this "major smartphone" is going to be the LG G5, the company's flagship handset for this year, or possibly some other high-end model, like the G Flex 3. Although some other publications already claim that a "flagship smartphone" announcement is imminent, our source hasn't confirmed this message, or made LG's plans explicitly clear. While no one's promising that the much anticipated LG G5 will debut at MWC this year, we're nevertheless sure that LG is about to unveil an important handset.
In case you aren't in the LG G5 news loop, feel free to read the following stories to get a good all-around impression about the LG G5 and other nice things that LG may have in store for February.