Google's Tensor chipset explained: Core Pixel features amplified
6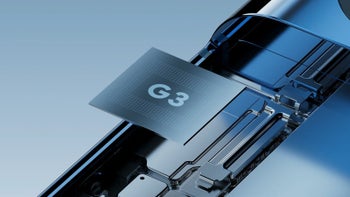 Probably the most intriguing aspect of Google's latest Pixel phones, namely the Pixel 6, Pixel 6 Pro, and Pixel 6a, has been their custom system on a chip (SoC), the Google Tensor. Following the footsteps of Samsung and Apple, Google has decided to part ways with Qualcomm for its flagship phone lineup and rely on a custom-build silicon that addresses specific needs and is custom-tailored by Google's particular needs.
Surely, not every aspect has been developed by Google itself, but the chip itself is a full-in-house affair. The focus of the Tensor isn't raw performance, and admittedly, it's not a synthetic benchmark cruncher; the emphasis is certainly put on machine learning and the enhanced imaging algorithms that enable unique features on the Pixels.
It seems that we're merely at the first step of a long journey for Google and its fledgling Tensor line of chips, which honestly is great for the mobile industry and consumers alike. With the hopes of carving out a specific niche for its products, Google seems steadfast on continuing the development of the Tensor platform, and we for one can't wait to see what will happen with it in the future!
What is the Google Tensor SoC?
The "Tensor" name isn't new; in fact, it is shared with TensorFlow, which is Google's all-encompassing machine-learning hardware. Yet, it now graces the custom chip that Google has apparently worked on for four years. It has reportedly been developed in concert with Android's superstar, Samsung, and shares quite a lot of design similarities with the Exynos chipsets that power a vast majority of the South Korean company's international models. With the Tensor chipset, the rudimentary hardware specs come secondary to the main purpose of the chipset, which is the strong emphasis on on-device artificial intelligence and machine learning, with no reliance on cloud-based AI solutions.
Google Tensor chipset: The specs
The Google Tensor is an octa-core chip with Arm cores, consisting of two high-performance Arm Cortex-X1 cores running at 2.8GHz, two Arm Cortex-A76 (2.25GHz), and finally, four efficient Cortex-A55 cores running at 1.8GHz max.
Couple of take-aways here.
First up, this 2+2+4 configuration differs from the 1+3+4 config that Samsung and Qualcomm are respectively using in their recent Exynos and Snapdragon chips, the Exynos 2100 and Snapdragon 888 for example, but in the end, such a difference makes sense. As the Cortex-X1 core are superb at machine learning, it makes perfect sense that Google would use two of those.
Secondly, it probably sticks out that Google uses the older Cortex-A76 cores in lieu of the much newer and more efficient Cortex-A77 or Cortex-A78. The most probable reason for that could be either the fact that there was no more thermal or budget headroom for using the A77 or A78 cores, or Google might have not been deep into the Tensor's development when the Cortex-A77 was launched in 2019.
When it comes to graphics, the Tensor comes with the same GPU that can be found inside your Galaxy S21 Ultra, the Mali-G78 GPU, but better. While Samsung's version of the graphics cruncher had 14 cores, Google is offering 20 GPU cores in its version of the Mali-G78. Theoretically, such a hardware advantage should translate quite well to raw performance.
Google Tensor versus the competition: Specs comparison
Google Tensor
Snapdragon 888
Exynos 2100
A15 Bionic
CPU
2x ARM Cortex-X1 2.8GHz
2x ARM Cortex-A76 2.25GHz
4x ARM Cortex-A55 1.8GHZ
1x ARM Cortex-X1 2.84GHz
3x ARM Cortex-A78 2.4GHz
4x ARM Cortex-A55 1.8GHz
1x ARM Cortex-X1 2.9GHz
3x ARM Cortex-A78 2.8GHz
4x ARM Cortex-A55 2.2GHz
2x Avalanche 3.18GHz
4x Blizzard 2.0GHz
Manufacturing process
5nm
5nm
5nm
5nm
GPU
ARM Mali-G78 MP20
Adreno 660
ARM Mali-G78 MP14
Custom 4/5 core
AI/ML
Tensor Processing Unit
Hexagon 780 DSP
Triple NPU, DSP
ML Controller, 16-Core Neural Engine
Decode
H.264, H.265, VP9, AV1
H.264, H.265, VP9
H.264, H.265, VP9, AV1
HEVC, H.264, MPEG‑4 Part 2, Motion JPEG (VP8, VP9 unofficially supported)
Google Tensor benchmarks
Here's a benchmark showcasing the performance differences between the Tensor and its closest competitors. The Tensor is represented by the
Pixel 6 Pro
, the Snapdragon 888 by the
OnePlus 9 Pro
, the Exynos 2100 by the
Galaxy S21 Ultra
, and finally, the A15 Bionic by the
iPhone 13
.
What phones use the Google Tensor?
So far, the list is pretty short, but we're certain it will grow with time. Initially, we suspected that the Tensor could remain a flagship phone exclusive, but Google decided to use the platform on its affordable Pixel 6a as well in another move away from Qualcomm.
These are the phones using the Google Tensor so far:
Google's Tensor chipset: Features
Camera improvements
Pixel photography has always been AI-assisted and that's one of the main reasons great camera performance has become such a signature Pixel feature, and thanks to the Google Tensor, the Pixel 6-series elevates it to the next level.
There's a whole slew of exclusive camera features that make use of the Tensor chip, namely Magic Eraser, Face Unblur, Motion Mode, and others. You can read more about them in our respective
Pixel 6 Pro
and
Pixel 6 reviews
, but here's the gist of it:
Magic Eraser is one of the most intriguing new camera features, allowing you to use computational photography to your advantage and intelligently get rid of distractions on your photos, like random people ruining your architecture shots. Magic Eraser and Face Unblur are definitely two fan-favorite new quality-of-life additions to the Pixel camera app.
Motion Mode is another intriguing addition that lets you emulate long-exposure shots by using computational photography to your advantage. Aside from Motion Mode, the Pixel also comes with Face Unblur, which intelligently sharpens faces that might have come off as blurred in your shots.
Video recording
The Tensor chipset utilizes HDRnet, the component responsible for the signature look of the Pixel photos, and thanks to it is capable of applying HDR effects to each and every frame of a video. This addresses a weak point of Pixel (and Android) phones - video. While it's true that Pixels have always shined in terms of still photography, it probably won't be too subjective to say that video-recording hasn't been a highlight of any Pixel phone so far. Last year's Pixel 5, for example, was quite a compromise in terms of capturing video thanks to its unapologetically mid-range nature, hardly matching the contemporary Galaxy or iPhone flagships in this regard.

Summary & final words
Custom chipsets seem to be all the rage right now, as most manufacturers are either developing or already using such chipsets. Samsung has its Exynos line, Huawei has the Kirin system, and Apple uses Bionic and M1 in its iPhones and MacBooks, respectively. It only makes sense that Google would want to "join" the custom chipset party, as it gives so much flexibility and control when it comes to extra functionalities that can't be achieved with a cookie cutter chips.

However, don't think that Qualcomm, one of Android's hardware darlings, would be in any danger due to the seeming loss of yet another partner in the face of Google. To the contrary, Tensor won't be the exclusive chipset for all of Google's phones in the future.
Qualcomm will reportedly
"continue to work closely with Google on existing and future products based on Snapdragon platforms".