First BlackBerry KEYone camera samples look rather promising
6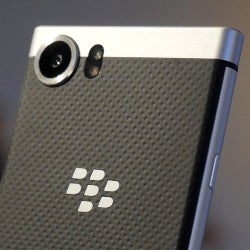 BlackBerry is back with a vengeance, resurrecting the portrait QWERTY keyboard in the form of a unique Android handset, the Key One, or, as BB puts it,
KEYone
. The phone is actually designed by TCL, BlackBerry's parent company now, and exudes a premium feel with anodized aluminum chassis and soft-touch, groovy rear that is very nice to the touch.
We found the button travel of the keyboard to be top notch, too, and the specs are nothing to sniff at. In short, if you have been nostalgic about BlackBerry's keyboards, and can live with a 4.5" display in this day and age, the Key One is a very well-appointed handset that comes with a decent, $500 price tag.
One of these well-appointed features is the photography prowess of the new BlackBerry handset. It comes with the same 12MP rear Sony IMX378 sensor that the
Pixel
phones, and other flagship handsets use, and a wide-angle 8MP front camera. Given what Google's Pixels and other phones utilizing this sensor are able to achieve
both in low-light and in more favorable scenarios
, it is not surprising that the Key One also seems to balance colors, details and sharpness pretty well.
We snapped a few sample shots with the handset here in Barcelona, and are providing them below for your viewing pleasure as a preview of what the BlackBerry KEYone cameras are capable of. These are the full size, untouched samples, so you may need some patience while they load.