Can Lenovo/Motorola (Lenovorola?) challenge Samsung's Android dominance?
34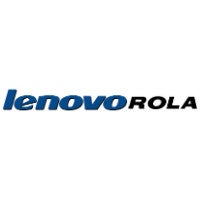 Google has agreed to sell the Motorola devices division to Lenovo for
$2.91 billion
. We've covered that news, as well as the fact that
Project Ara
is staying with Google, and the
possible reasons why
Google may have decided to make the deal. But, now it's time to look beyond the what and the why and take a gander at what this means for the Android ecosystem moving forward, especially when it comes to the dominance of Samsung.
You might think that the issue is as simple as adding Motorola's market share with Lenovo's to figure out what the new combo company is made of and how it compares to Samsung, but it isn't quite that easy. As we already talked about before, one major consideration for everyone in the Android ecosystem is the
deepening relationship
between Google and Samsung. There are also considerations in regards to the very different markets that Motorola and Lenovo work within. Let's start with the broader issues and focus in as we go.
Google and Samsung
As we have learned recently, Google and Samsung have been engaging in some pretty epic talks since the beginning of the year at CES. The first news to come out of these talks was the
global patent deal
between the two companies that will serve to strengthen both companies and the Android ecosystem as a whole when it comes to patent lawsuits. Earlier today, we heard that the talks have continued and Samsung may have agreed to
tone down
its Android software customizations, including the
Magazine UX
that we saw on the next line of Galaxy tablets at CES, as well as promoting the Google Play content stores rather than Samsung content stores.
We've talked a bit about a conspiracy theory that maybe Google's side of the agreement to get Samsung to tone down its Android software was to get out of the smartphone hardware game by selling Motorola. That may be true, or it may just be that Google needed to sell Motorola in order to remove any conflicts when negotiating with hardware partners who may have seen Google as a competitor while it owned Motorola. Whatever the truth there, it is clear that Google and Samsung have a much different relationship now than what we've seen over the past couple years.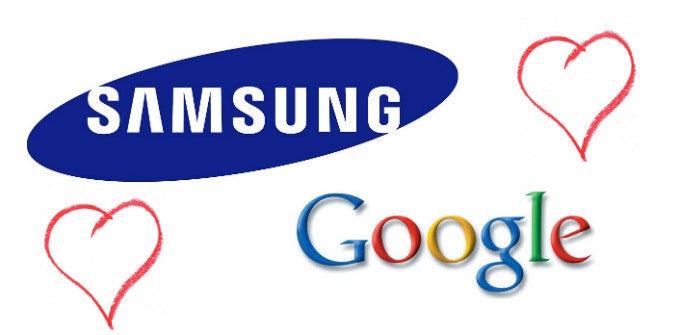 Some sources close to the talks have described the relationship between the two as having gone through a "sea change", and that may be true; but, if it is, that carries its own troubles, just as Google owning Motorola did. Samsung is already far and away the leader in not just the Android ecosystem, but the entire global smartphone market. According to Strategy Analytics,
Samsung sold 86 million
smartphones worldwide in Q4 of 2013, which made up 29.6% of all smartphone sales around the world.
A closer relationship between Google and Samsung is a double-edged sword. Samsung already controls a huge amount of the ecosystem, and getting closer to Google will only serve to worry other hardware makers. It seems likely that the new relationship with Google will at least keep Samsung focused on Android a bit more, even with its own Tizen on the way. And, a focused Samsung is more likely to keep hold of what it has, instead of losing share to a competitor, like the new Lenovorola mashup, at least in the short term. The long-term possibilities of this deal pose far more risks to Samsung's dominance than either Motorola or Lenovo separately could have done.
Lenovorola
If there is one thing that we have to say, it is that Lenovorola works as a portmanteau far better than Googlrola/Googrola/Goorola ever did. Of course, that doesn't really matter in the grand scheme of things, it is something that had to be said.
In terms of the actual combination of Lenovo and Motorola, there is a lot to like about this deal. Those of us in the U.S. and Europe may not have much sense of Lenovo as a smartphone maker, but the company is likely much more successful than you would think. Let's just say that there's a reason why Lenovo can afford to pay almost $3 billion for Motorola. Lenovo is very successful in China and Asia and adding Motorola could be just what the company needs to find a way into the U.S. and European markets.
Market share
Strategy Analytics put out some new numbers in regards to today's announcement to prove that point. According to the numbers that Strategy Analytics released a couple of days ago, Lenovo alone was the fourth biggest smartphone manufacturer in terms of global shipments in Q4 of 2013. Lenovo had 4.5% of shipments in Q4 by itself, putting it behind only Samsung, Apple, and Huawei. If you were to add in Motorola's shipments, the new Lenovorola would jump to 6% of total shipments, putting it just ahead of Huawei (5.7%), though still well behind Samsung (29.6%) and Apple (17.6%).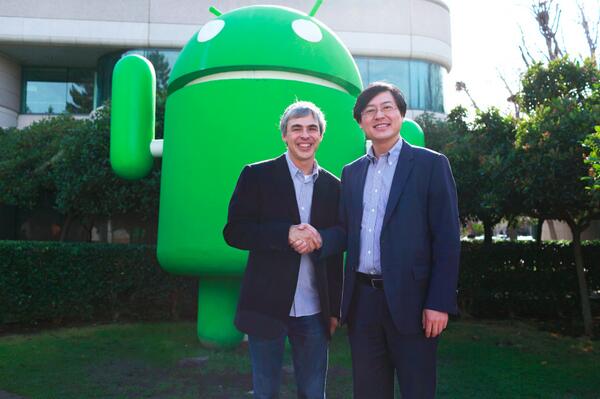 A Lenovo/Motorola combination would already be the third biggest smartphone manufacturer in terms of global shipments, and that number is likely to be even higher for Q1 of 2014, because the inexpensive Moto G wasn't released until halfway through Q4 and didn't really hit its full rollout to the U.S. and more of Europe until this month. And, the Moto G has already been a hot seller on the Indian grey market, and will be officially released in India next week. That's not even counting the Moto X which has just expanded to Europe this month as well.
We're not saying that this is going to add huge numbers to Motorola's contribution, but Motorola is a company on the rise right now, which speaks well to Lenovo's future and why Lenovo thought the company was worth almost $3 billion. Additionally, Lenovo isn't just getting Motorola in this deal, but it has acquired at least some of the Motorola patents. Google's Larry Page said that his company was going to keep the "vast majority" of Motorola patents, but that does indicate that some patents will be going to Lenovo, and it is likely that Lenovo will license more patents, which will definitely help as it expands into new regions.
All of that, and we still didn't even mention the Moto Maker options that Motorola offers. Google was able to help Motorola get the project up and running in the U.S. and it is expected to soon expand to
Europe and Latin America
. The Moto X may not have caught on in the U.S., but the potential of Moto Maker is undeniable, especially as Motorola continues to expand the customization options with new materials, maybe more technical customizations in the future like choosing your processor or RAM, and of course there are always options for more devices like tablets and wearables to make their way into the Moto Maker world. And, as mentioned, Lenovo has a better line on the Asian market, which is one area where Motorola has not gone, and therefore neither has the Moto Maker software.
Enterprise
The combination of the two companies also doesn't have any real overlap in terms of market penetration, so it is much closer to simply adding one and one than it might be with other companies. Motorola has a presence in North America, and is pushing into South America and Europe, while Lenovo has the Eastern Hemisphere covered fairly well. Not to mention that Lenovo has a diversified business that can gain a good amount from Motorola's expertise.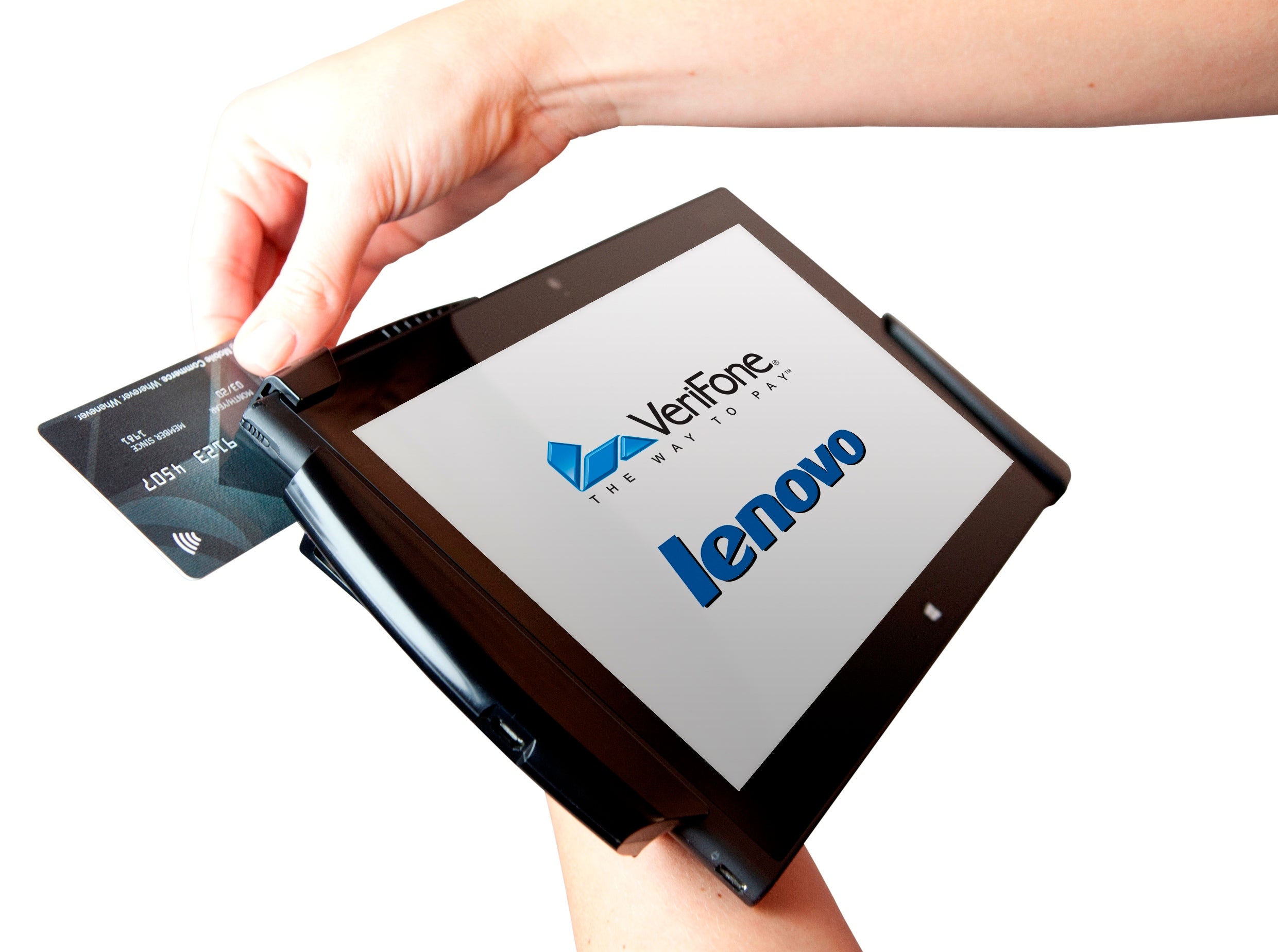 Lenovo recently purchased IBM's x86 server business for $2.3 billion, and soon after announced that it would restructure its company into four groups - Enterprise, Ecosystem and Cloud Services, PC, and mobile. The idea is that the enterprise group will be the profit generating group while the others sort themselves out. Lenovo has been the world's largest PC maker, but as PCs have become less popular the company has begun to pivot towards mobile devices. Its mobile products have been successful, but it is still relatively new in the market, and Motorola has one of the longest histories in mobile out of any company on the planet. Motorola's expertise in mobile radios alone could be huge for Lenovo.
Of course, Motorola will also be gaining from Lenovo. As mentioned, Lenovo has been the world's largest PC maker, and much of that comes from its success in the enterprise market. The mobile enterprise market is still in flux with the apparent demise of BlackBerry, and no company has been able to really fill that space. Lenovo clearly has the software expertise to be a player in the enterprise market, and Motorola has the brand name and penetration in the markets where new enterprise solutions are needed the most. Samsung and Apple already have the jump on Lenovo, but neither has really solidified itself as the go-to option for businesses.
Conclusion
As we mentioned when we talked about why Google may have made this deal, one potential reason may be the one that CEO Larry Page gave: maybe Google thought that the best bet for Motorola to find success was not with Google, but with Lenovo. Despite the interesting and Googley moves that Motorola has made over the past couple of years, Lenovo is a better fit than Google. The most obvious reason being that Lenovo is a hardware company aiming to expand in the smartphone market, and expand into regions where Motorola already has a presence. Google is still a software company at heart. It may dabble with things like Google Glass and Andy Rubin's burgeoning robot army, but at the end of the day Glass is likely to end up as more of a glorified reference device for a different kind of wearable than a real hardware division at Google; and, Andy's robots are more likely to be manufacturing robots than anything useful for the general public.
In the end, the deal makes sense all around, and it definitely sets up a new competition to watch. It will take time for the deal to be approved by international regulatory bodies, and more time for Lenovo to sort out how it will integrate Motorola, or how Motorola will run in general; but, once that is all sorted out, there will be a pretty big new entity in the smartphone world, and specifically the Android world. Lenovorola may not be a direct threat to Samsung in the next couple of years, but Motorola has already begun the fight in emerging markets with the Moto G, and Lenovo has the capability to challenge Samsung in the enterprise market; so, it's not impossible that this deal could both help Samsung in the short term and hurt it in the long term.