Motorola may be expanding Moto Maker to Europe, Latin America, and Illinois
8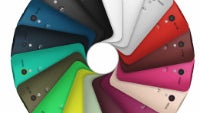 We know that Motorola has begun rolling out the
Android 4.4.2 update
to the Moto G in Europe; and, we know that Motorola is gearing up for a
big announcement
in Europe scheduled for this coming Tuesday. Now, we're getting some clues as to the nature of that announcement. A job listing from Motorola seems to point to the impending release of the Moto X full with Moto Maker customizations for the region.
It turns out that Motorola had posted a job listing on January 2nd looking for a "Program Manager Moto Maker" in the UK. Interestingly, the same day, Motorola also posted a listing looking for a Moto Maker Program Manager for Latin America - Brazil specifically - as well as the same job in Libertyville, Illinois. So, it seems quite likely that Motorola is preparing to expand the scope of Moto Maker and bring customized Moto X handsets to more regions, and expand capabilities in the U.S., which could mean another device on the way soon.
The big question now is how much Motorola is going to charge for the Moto X (or whatever the customized device happens to be) in Europe. The company recently dropped the off-contract price again on the Moto X, which is now down to just $399. But, electronics tend to be more expensive in Europe, and especially the UK.
We'll just have to wait until Tuesday to get the full story though.