Project Ara is staying with Google's Android team
12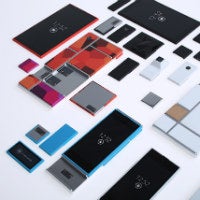 The big news of the day, and likely the biggest news we've had yet in this young 2014 is that Google has sold its Motorola devices division to Lenovo for
$2.91 billion
. The first questions that likely popped up when the news broke were: 1) What will happen to the Moto X/G; and 2) What will happen to Project Ara? Well, we may have the answers to both of those already.
In his announcement post about the deal, Google CEO Larry Page said that "Lenovo intends to keep Motorola's distinct brand identity", which seems to indicate that the Moto X, Moto G, and Moto Maker will all continue to function as is; and, Motorola won't suddenly be abandoning its near-stock Android software philosophy. As far as
Project Ara
, Motorola's
modular phone
initiative, that is not part of this deal and will be staying with Google's Android team.
On a conference call with reporters, Lenovo said that the deal only includes Motorola's devices division, and not the Advanced Technology and Projects group. The Advanced Technology and Projects group is about 100 people strong and led by former DARPA director Regina Dugan, and is the group directly responsible for Project Ara, security tattoos, and biotech sensors.
Reportedly, the plan is for Google to scale Project Ara with the full backing of Google's own resources, which should prove to accelerate the project quite a bit.