Sony Xperia XA2 hands-on
9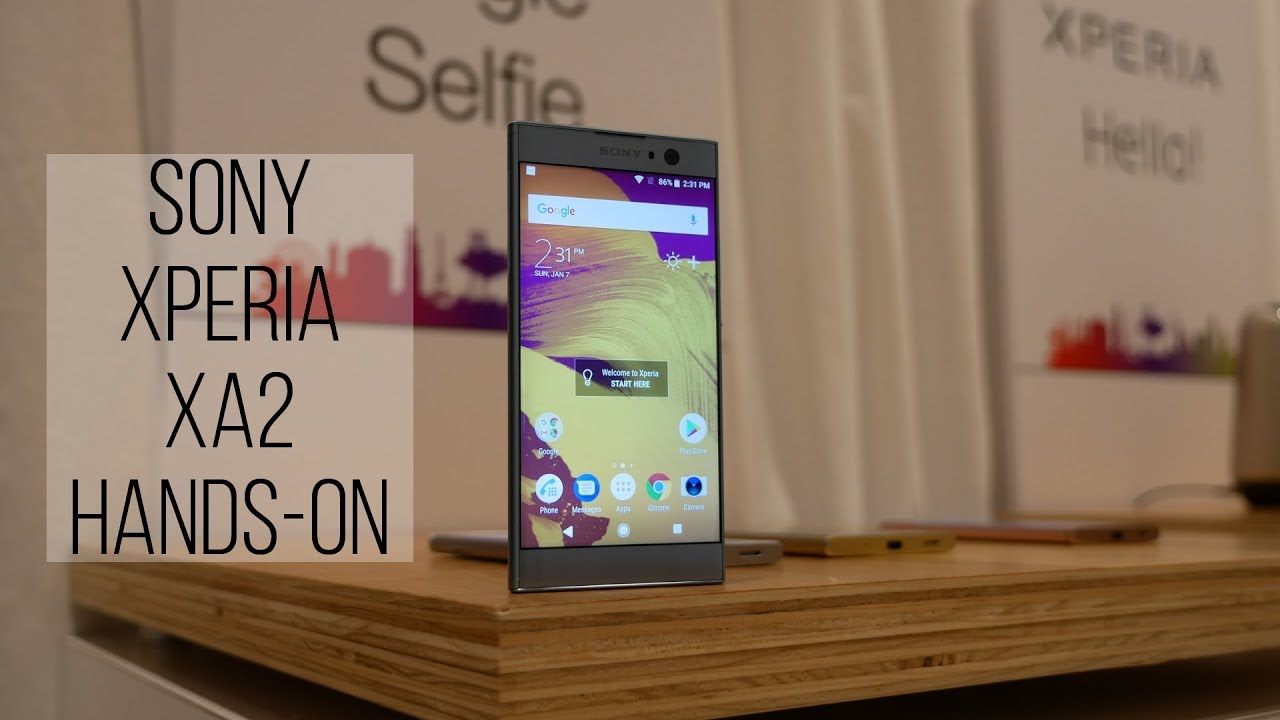 Sony apparently loves its 'super' mid-range phones, evident in how CES 2018 is seeing a pair of brand new phones coming to market starting in February. Now, if you're the kind of user that appreciates hand-friendly sized phones, like those that are relatively easy to manipulate using just a single hand, then you'll surely appreciate what the upcoming Sony Xperia XA2 will offer.
We spent a little bit of time checking out the Sony Xperia XA2, the successor to last year's Xperia XA1.
While it indeed shares the same distinctive design language that has become synonymous with Sony's smartphones, like how it features flat top and bottom edges and those rounded edges along its left and right edges, the phone is very different under the hood. In particular, this new model boasts a slightly bigger, 5.2-inch Full HD display, Qualcomm Snapdragon 630 SoC, 3GB of RAM, 32GB of internal storage, and a higher capacity 3300 mAh battery. Still, the design definitely has some premium qualities to it – like its anodized aluminum sides and diamond cut finish on its top and bottom edges. When everyone is moving towards the trend of offering super large phones with minimal bezels, some will certainly appreciate the shorter stature of the Xperia XA2.
While it's packaged along with a 23MP rear camera, the same megapixel account as its predecessor, Sony is stressing the phone's performance under low light thanks to its higher ISO sensitivity of 12800. And for those who love the buttery smoothness of slow motion videos, the Xperia XA2 is still fairly attractive with its 120 FPS slow motion capture. The front camera, though, sees the addition of a wider 120-degree lens, which should be able to squeeze in more faces into the composition. Most of these features might be common on flagships, it's nice that this mid-ranger offers similar conveniences.
On the surface, it's really tough to realize that the Xperia XA2 is a totally different phone, especially when it really looks like the XA1 before it. However, most of its changes are found under the hood with the hardware that's employed by the phone. And depending on the market, the Sony Xperia XA2 will be available in either single or dual-SIM configurations, which will make it especially useful for those who are constantly hopping from one place to another. There's no word on what it'll be priced when it's released, but do know that it's anticipated to land sometime in sometime in February in colors like silver, black, blue, and pink.
Recommended Stories