Better than best: PhoneArena authors' personal favorite phones from the first half of 2016
65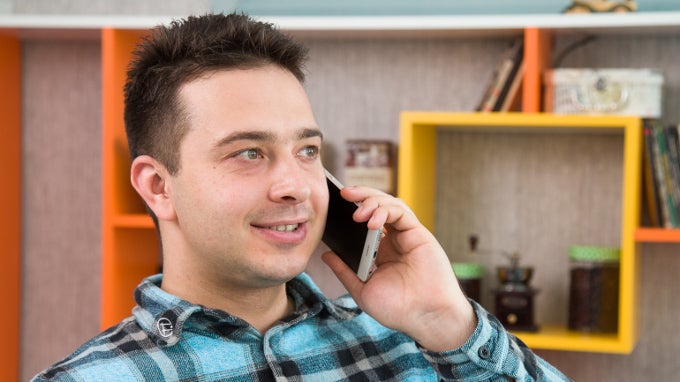 With the first half of 2016 behind us, it's time to take a look back at all the new phones that launched.
There was no shortage of great new phones launched in the first six months: in fact, we've narrowed it down to a dozen extremely fascinating new devices that were all among the candidates for the best phone title. However, when it comes to personal preference, not only the phones that are considered objectively 'best' win. People are often drawn to a phone based on some little feature that they like in particular and often one would be ready to overlook the bigger flaws of a phone because of that one improvement that it brings.
Sometimes our favorite device is not necessarily the objectively best one
That's why we wanted to break the mold of objectivity and speak our honest truth about the phones that are not necessarily 'the best', but are our personal favorites. All of our authors chipped in with their own favorites, and we're counting the devices that got most votes right after the opinions. And if you think you know which phone is the winner, wait up: you might be in for a surprise.
With no further ado, here are our personal favorite phones of 2016 and why we like them:
#1: Alan's favorite is the Samsung Galaxy S7: "the IP68 certification takes the handset over the top"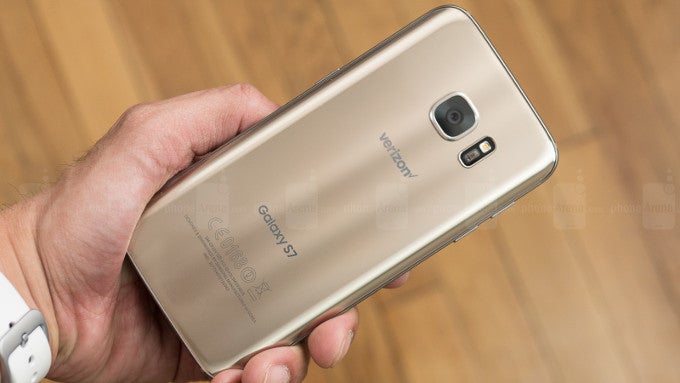 My favorite phone of the this year's first half is the Samsung Galaxy S7. A great phone with great specs, the IP68 certification takes the handset over the top. And unlike the water resistant Samsung Galaxy S5, the manufacturer treated the ports so that those flimsy plastic caps aren't necessary.


Sleek design
Samsung is improving its flagship line every year, and while there have been a couple of hiccups along the way, we can see the direction that the manufacturer is taking with the Galaxy S7. The sleek design makes the phone look great and the rear camera is among the best in the business. TouchWiz never was a major issue for me, but it is getting lighter. If there is one little complaint, I'd like to see a higher capacity battery in the phone. Sure, between the 3000mAh juicer, Ultra Power Saving Mode and optimizations, the phone will let you skip the mid-day power feeding.

It is easy to see why Samsung has dominated the Android market this year with the Galaxy S7 line.



#2: Chris picks the HTC 10: "a phone that does not waste my time with features I don't need"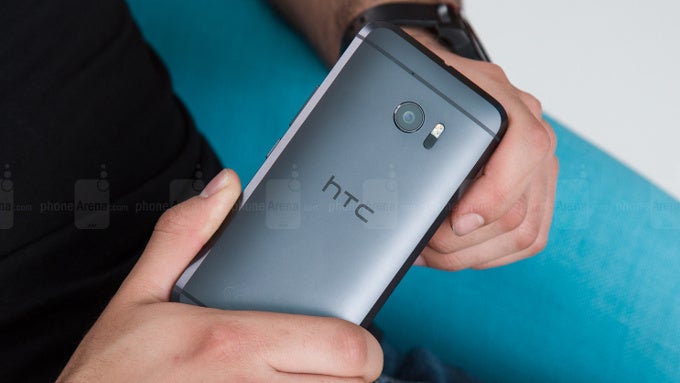 If I had to remove myself from the equation, I'd probably go for the OnePlus 3 or the Galaxy S7. This being about personal preferences, however, I've got to give it to HTC with the 10, if only because it's my own way of pushing for well-executed, no-compromise, and no-nonsense Android smartphones. I simply don't care about MultiWindow, Edge screens, or what have you.
I don't need gimmicks
I want a solid-feeling smartphone that gets the basics right, has a great camera, and doesn't die 8 hours into the day. I'd also love it if it didn't waste my time, trying to distract me with features I just don't have a need for.
The HTC 10 checks all those boxes.
#3: Daniel goes with the Samsung Galaxy S7 Edge: "breathtaking Dual Pixel autofocus system"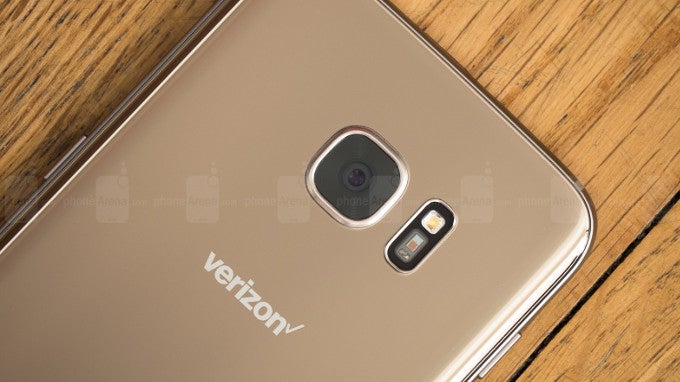 Out of those cited, I'd go for the Galaxy S7 edge. Granted, it's not as affordable as the OnePlus 3, but it also offers much more to do some Jigglypuffing on, plus with the new premium wrapping Samsung's flagships seem to depreciate much slower than before.

In short, the S7 edge will cost you, but you will get the most advanced hardware on the market, the breathtaking Dual Pixel autofocus system that makes its 12 MP snapper the fastest on a mobile, and a unique premium chassis with a curved display that fits narrowly in the hand.


Waterproof!
Oh, did we mention that the whole thing is watertight for piece of mind on those wet t-shirt contests? Downsides: battery life out of the 3600 mAh juicer could be better on the Snapdragon version, and we found it a challenge to score a good curved glass screen protector - replacing that flexible display isn't cheap, ya know.



#4: Florin selects the Samsung Galaxy S7 Edge: "the lesser of evils"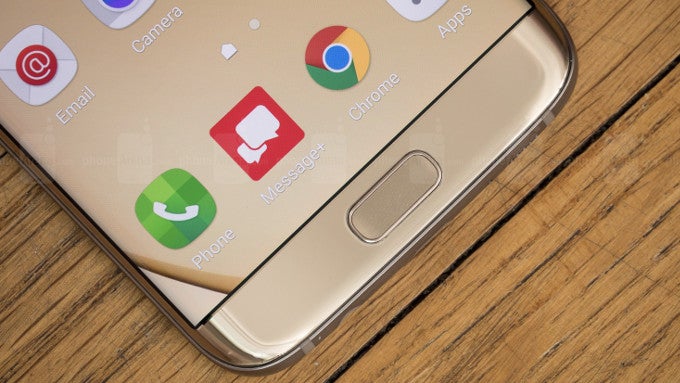 I'm not particularly impressed by any of the new smartphones released in the first half of 2016, though there are several handsets that I consider to be very good (both design-wise, and performance-wise). If I had to pick a favorite, it would be the Samsung Galaxy S7 edge.
Refined design
I liked Samsung's dual curve approach immediately after I saw the S6 edge last year. Admittedly, with the S7 edge, the novelty factor is gone, though. Samsung slightly refined the design, and still managed to create a visually enthralling product. I also really appreciate the fact that the Galaxy S7 edge is very compact for a 5.5-inch device (just put it next to an iPhone 6s Plus, and you'll immediately notice this). Design aside, the S7 edge is undoubtedly one of the most powerful handsets currently on the market - now with the added benefits of dust- and water-resistance. In lack of a well-made innovative smartphone, or one that can deliver better overall performance, the Galaxy S7 edge easily wins my vote for the "favorite handset of H1, 2016" title.
#5: Luis picks OnePlus 3: "genuine endeavour to offer the best possible product at an aggressive price"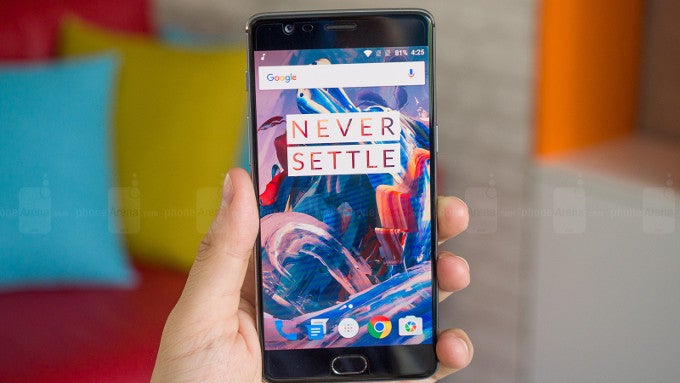 My favorite phone so far is the OnePlus 3, because it's the outcome of genuine endeavour to offer the best possible product at an aggressive price. And this product just happens to be a tightly-built handset with cutting-edge hardware and a clutter-free software experience.
Genuine ambition
The OnePlus 3 came as an unexpected surprise for me, because I never thought much of OnePlus at all. Their overhyped marketing and cumbersome invite system failed to convince me that OnePlus smartphones are worth my attention. But the company grew by leaps and bounds this year, presenting an impeccable smartphone that delivered on their promises, showcased genuine ambition, and anyone interested can buy online. A solid smartphone all-around, the OnePlus 3 is also the epitome of "at this price, you can't ask for more."
#6: Maxwell favors the OnePlus 3: "I ordered one right away"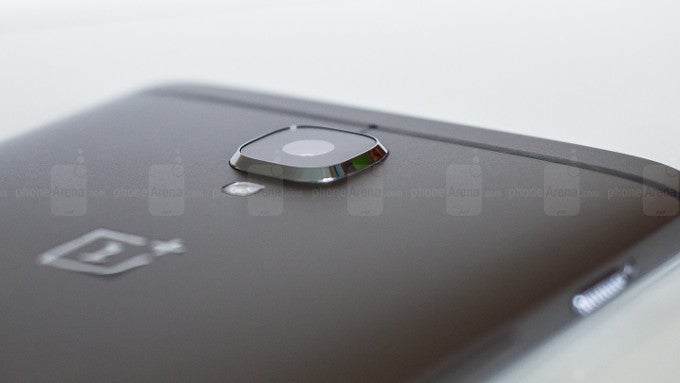 So far, the new devices of 2016 have surprised me. On paper, the new flagships from heavy hitters, HTC, LG, and Samsung, all made their marks. The Samsung Galaxy S7 is just an outstanding all-around device, but for me, it was easily eclipsed by the HTC 10, with a clean interface and snazzy build quality. All other smartphones fell short of those two devices in my eyes.
All my other devices are collecting dust
Then, in mid-June, I donned Google Cardboard and played the OnePlus VR unveiling of the OnePlus 3. I ordered one right away. My OnePlus 3 arrived at my doorstep only three days later. OxygenOS is cool, but not really my cup of tea. Google Launcher took care of that, and the rest is history. At $400, the OnePlus 3 exceeded my expectations in every way, and since dropping my SIM in it, all my other devices have remained on my desk, collecting dust. Sliding in at the top of my list, in the waning days of the first half of 2016, my favorite device is the OnePlus 3.
#7: Michael chooses the Samsung Galaxy S7 Edge: "a big screen on a phone that is not that big"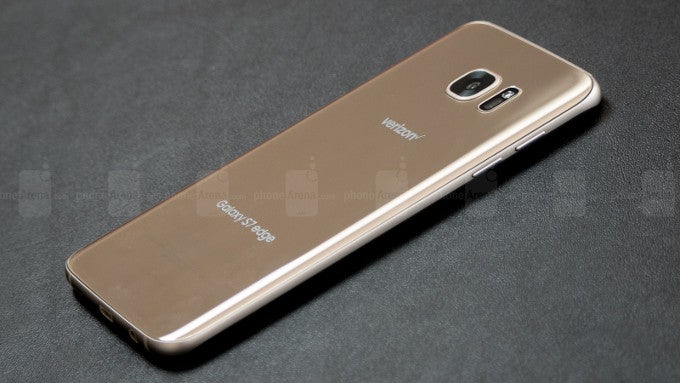 The clear winner for me is the Samsung Galaxy S7 Edge because not only is it one of the best all around phones, it's a big phone (which I love) that doesn't have a very large footprint. The curved edges don't really add a ton in terms of functionality, but the size savings make the almost-gimmick worth it.
The iPhone SE is also an easy one to recommend. I prefer big phones, but I still have plenty of friends and family who miss small phones and there are pitifully few small phones that don't skimp on performance.
Size savings!
I wish I could recommend the new Moto devices, but between performance issues, strange design decisions (that may or may not be Lenovo's doing), and Verizon exclusivity make me wish for the days of a Google-owned Motorola. Similarly, I'm not that impressed with the HTC 10, especially given that the Nexus 6P is an overall better device for less money.
And, speaking of budget-friendly, I'm a big fan of what OnePlus has done with the OnePlus 3 and what Xiaomi has done with the Mi 5 and Mi Max. All are very well-built and offer great performance at attractive prices. Of course, anyone considering importing a Xiaomi should note that support will be trouble and Google Play isn't installed by default.
#8: Mihai's favorite is the OnePlus 3: "if you're getting it, make sure to get a Sandstone Case"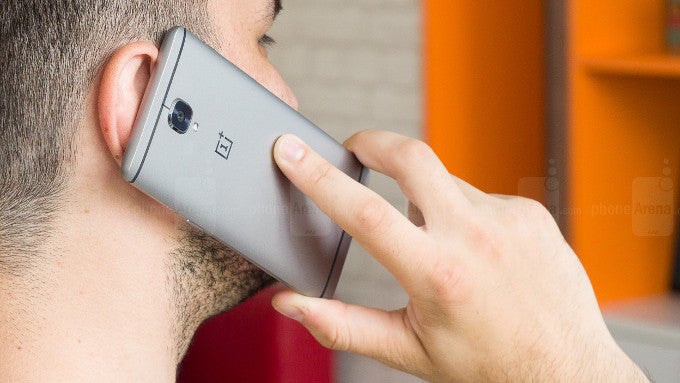 Looking back at the first half of 2016, my favorite phone is the OnePlus 3, the third-generation 'Flagship Killer' and the first handset in the series to truly live up to its nickname.


Fast internals
The design may not be all that original, but the premium build quality is complemented by some of the fastest internals out there and a pair of very capable cameras. Add fast charging, plenty of on-board storage, a fingerprint sensor, as well as NFC with Android Pay support, and it's hard to find the OnePlus 3 wanting in the hardware department.
If you're getting the OnePlus 3, make sure to get a Sandstone Case. I'm personally fond of the abrasive material, a signature touch from the manufacturer that not only helps a lot with the grip, but also gives off a unique tactile sensation.
The first two OnePlus flagships offered high-end hardware at mid-range specs but the invitation-based purchasing system has severely limited their availability, causing some intense headaches for would-be customers, including some of my friends and family. The OnePlus 3 gets rid of the frustrating invitation system, being the first OnePlus flagship that any interested smartphone customer can freely purchase.
Sure, the display isn't up to par with the likes of the HTC 10 and the Samsung Galaxy S7 edge, but you can't really ask for the perfect smartphone to be priced at just $399 outright.
#9: Milen picks the Xiaomi Mi 5: "elegant design, excellent screen, compact footprint"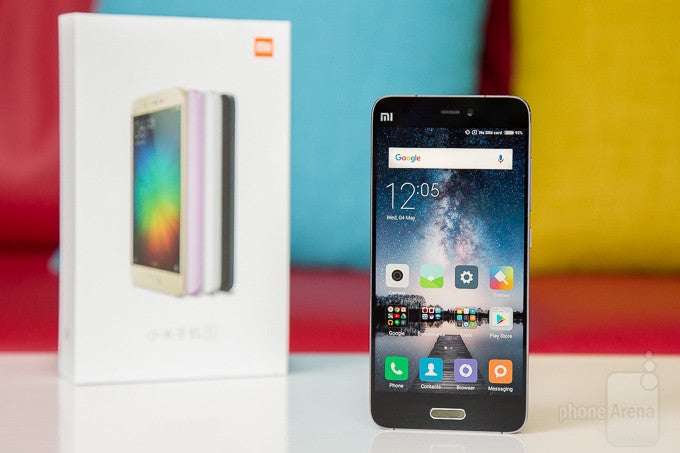 The Xiaomi Mi 5 turned out to be a fantastic Android flagship at a bargain price. Its elegant design and compact footprint, coupled with an excellent screen and some powerful tech underneath, made it a viable alternative to flagship offerings from the biggest players on the smartphone scene.
I wish you could buy it via official channels
My biggest gripe with the Xiaomi Mi 5 stems not from what it offers, but rather from its availability worldwide, or the lack thereof. It's still a hassle to get the handset outside of India and China and I really wish more people could get their hands on a smartphone of that caliber and for such a low price.
#10: Nick likes the Samsung Galaxy S7 Active: "You don't want to be caught unprepared when the zombie apocalypse breaks out"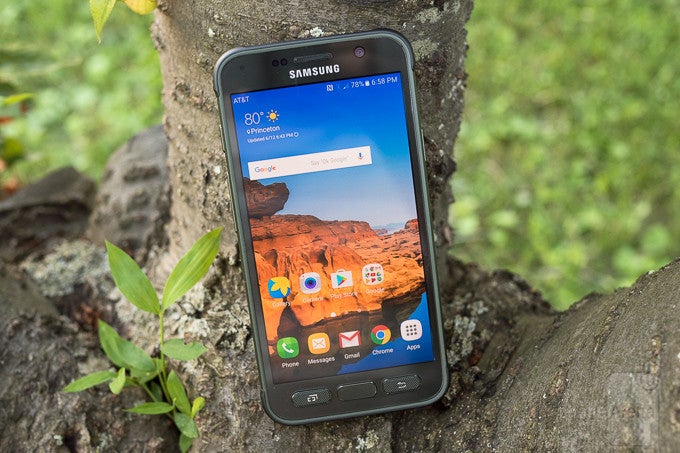 You don't want to be caught unprepared when the zombie apocalypse breaks out, do you? Me neither. Jokes aside, I'm really drawn towards the Samsung Galaxy S7 Active because phones like it are a rarity. Come to think of it, I can't name an alternative – a phone that's both as tough, as capable, and as technically advanced. For guys who value robustness and practicality – guys like myself – this is the phone to go with.


Means business
Sure, this isn't a phone you take out to impress a hot date. It isn't pretty - the S7 edge scores greater points when it comes to looks. But the S7 Active was never meant to be beautiful. It is a masculine device – a device that means business.

To summarize, I rank the Samsung Galaxy S7 Active as H1 2016's best phone because it is tough, powerful, and unique, above all.
#11: Paul swears by the Samsung Galaxy S7 edge: "attracted to the edge functionality"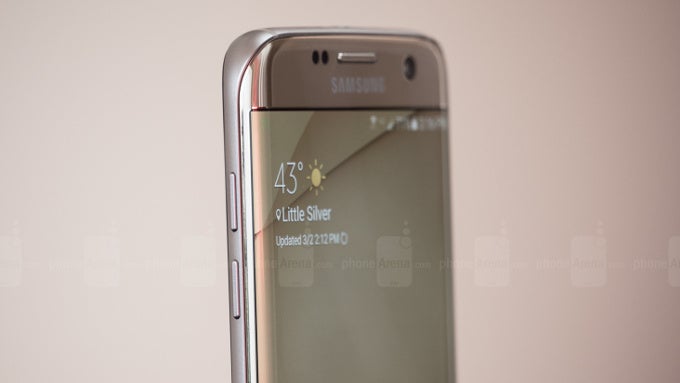 Samsung really drove it home with its flagships this year. Adding water-resistance and microSD storage expansion to an already powerful smartphone, refining the beautiful glass-and-metal design from last year, and increasing the battery capacities on both the S7 and S7 edge made them hard to ignore in the competitive landscape of premium smartphones.
Hard to ignore
Out of the two, I do prefer the S7 edge for its larger, 3,600 mAh battery, and very elegant, curvy design. I am still bitter that Samsung downgraded the Edge panels, compared to the original Note Edge concept, essentially turning them into glorified task switchers. Despite that, however, I can't deny that I find the edge to be more attractive, and still adding a smidgen of functionality over the regular S7.
#12: Peter selects the OnePlus 3: "bounce for the ounce"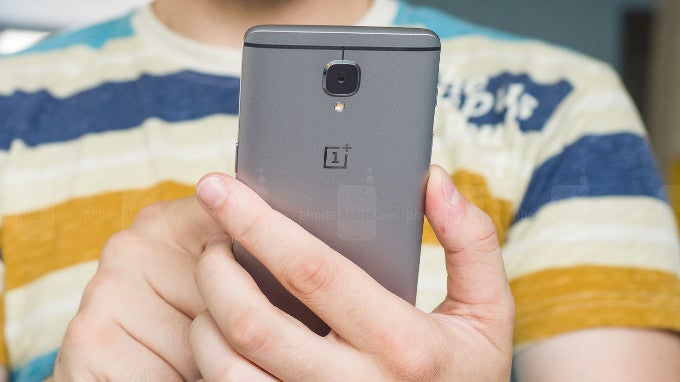 So far in 2016, lots of phones vied for our attention, yet the one that personally impressed me the most was... drumroll, please... the OnePlus 3! It's far from the very best money can buy you, but I simply can't think of another handset that offers so much bounce for the ounce.
True, nitpickers can easily have their field day by highlighting certain downsides of the OnePlus 3, but personally, these are a non-issue to me. While I have not decided to grab one yet, I definitely consider the OnePlus 3 my most favorite phone of H1 2016.
#13: Ray picks the Nextbit Robin: "excels at being bold and original"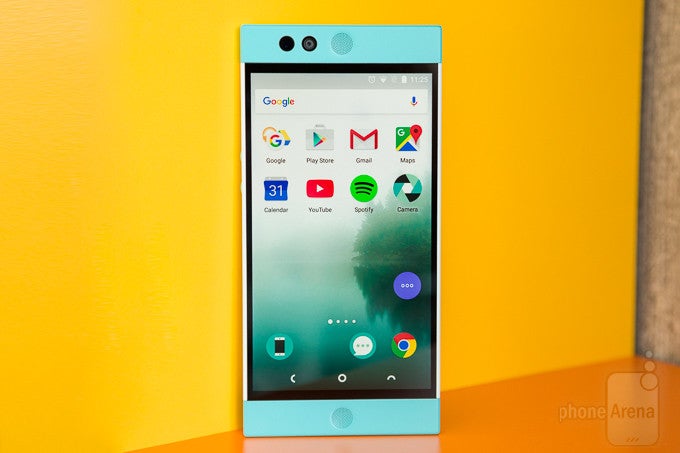 My favorite smartphone of H1 2016 is neither the most popular, nor the most powerful smartphone of H1 2016. Instead, it excels at being bold and original. It's easily the most rebellious smartphone of the year.
What the Nextbit Robin (brought to you by former Google and HTC chiefs) lacks in pure muscle, it more than makes up for with grace. A fresh and unique styling that feels genuinely friendly. In a market where almost every phone is a bad iPhone clone, Nextbit's Robin dares to be different, and in a good way I'd say. I appreciate that. It aligns well with my values.
#14: Stephen's vote goes for the OnePlus 3: "feels like a handset that should cost a lot more"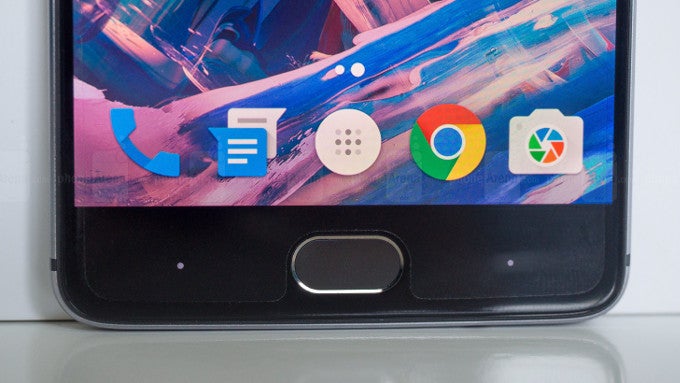 Hmm, this is a tricky one. There have been a good number of really nice phones released so far this year, but I don't know that there's any one "must have" for me just yet. I'd have to say that my favorite, though, would be last month's OnePlus 3.

It's not a phone without its problems, admittedly, but it also does a lot really well. When you pick it up, it feels like a handset that should cost a lot more than it really does. In fact, it's that the phone is such a great value in comparison to other great 2016 flagships like the GS7 or HTC 10 that makes me dig the OnePlus 3 so much more.


Confidence to launch straight to retail
I also really like what it represents for OnePlus the company, having the confidence to release a phone for straight-up retail rather than returning to its invite-only ways. I hope the OnePlus 3 does well enough to not only encourage more of this, but maybe also convince OnePlus to go back to offering more than one model a year.
#15: Victor's favorite is the OnePlus 3: "I love it when a company puts all its focus in one product. It always shows"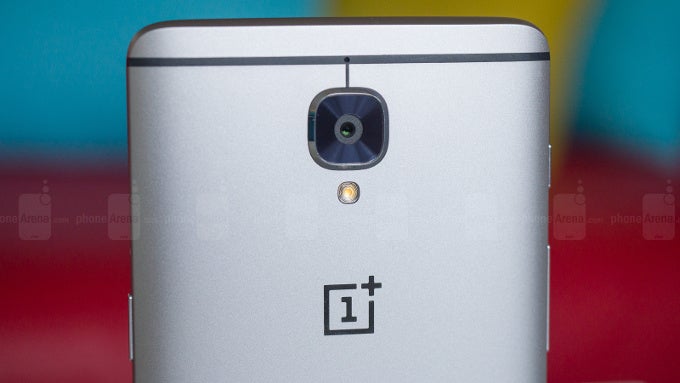 Just a month ago, if someone told me I'd choose a OnePlus phone as my favorite device in the middle of 2016, I would not have believed it. Yet, I can't resist something that seems to be done with so much careful attention to detail and so much planning. I love it when a company puts all its focus in one product. It always shows.
Profoundly fascinated with the customization options on the OnePlus 3
OnePlus did exactly that with the OnePlus 3: the thin and stylish metal body feels solid and does not become a greasy fingerprint-laden mess after you hold it for a few minutes (cough, Galaxy S7 Edge). The phone has the fastest fingerprint scanner that I have ever used. I am also profoundly fascinated with the customization options on the OnePlus 3. Where should the back key bey, on the left or the right? You can simply customize that on the OnePlus 3. Want quick access to voice commands? You can have a one-key shortcut for that. Want to lock your phone with the home key? You can do it. Others like Samsung and LG seems years behind in this with their set-in-stone user experience that does not allow such flexibility. The OnePlus 3 also has a built-in night mode. Yep, not available as a built-in app on most Android phones. The list just goes on and on. And this phone is fast, impressively fast. Why are other Android phone makers still failing to realize that duplicate apps and bloatware ruin the user experience?
Yes, the OnePlus 3 might not be the absolutely 'perfect' phone - it's got average-but-not-great battery life and the camera is shaky in video - but its creators seem to be the only people that are honestly and sincerely asking users what to change. In just a couple of weeks, OnePlus pushed a major update that added requested features. It also promises to improve video recording quality and is open to your suggestions. So far, they are the only one to publicly say so.
There's a lot more to be said about the OnePlus 3: its plentiful 64GB of storage is liberating, it's a dual SIM phone, its Dash charging is addictive, and more. One thing is clear, though: at $400 this phone is an absolute steal and gives the twice as expensive Galaxy S7 Edges and iPhone 6s Plus-es a run for the money.
PhoneArena authors votes grand total
#1: OnePlus 3 - 6 votes
#2: Samsung Galaxy S7 Edge - 4 votes
#3: Samsung Galaxy S7 - 1 vote
#3 (tied): Samsung Galaxy S7 Active - 1 vote
#3 (tied): Nextbit Robin - 1 vote
#3 (tied): Xiaomi Mi 5 - 1 vote
#3 (tied): HTC 10 - 1 vote
When you draw the line, we have a very surprising winner: the
OnePlus 3
.
Like a teenager rebel that has grown up, the OnePlus 3 is a mature phone by a small company that has somehow managed to go under the skin of so many people. It's well done, it was launched in 31 countries in a textbook launch and is priced at half the price of its other high-end rivals.
Of course, there's a close runner-up in the form of the Samsung Galaxy S7 Edge, one of the best selling phones on the planet. Interestingly, Apple's iPhone SE, the cute little 4-incher, did not grab the heart of any of us here.
Well, big things from both Apple and Samsung are coming in the second half of the year, and we would not mind another surprise like the one that OnePlus served us with the OnePlus 3.