This flagship's battery life puts all others to shame
13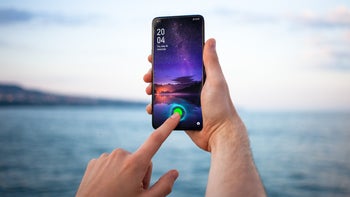 With Huawei's phones in the penalty box until mid-August when we will know if the White House will allow them to receive further Android updates, there aren't many options for Android flagships with great battery life any more.
All other popular ones like Samsung's S-line or LG's G-line, come with Quad HD resolution displays, effectively taking a way higher toll on their batteries if normalized for capacity, as they have almost double the
pixel
number to light up and push around. Only Huawei held strong with 1080p resolution displays on its flagships, and coupled them with large battery capacities to boot, resulting in record battery endurance for the category.
When it comes to endurance on a charge from flagships with 1440p displays or higher, we've noticed a consistently worse performance compared to those with similar specs but lower resolutions. Granted, the default screen resolution on phones like the
Galaxy S10
is FullHD+, but there are still more than 4 million pixels that have to be lit up. That's opposed to two million or so on 1080p displays, so it doesn't help to nudge the battery life up even one iota. Twice the number of pixels to push is perhaps the single biggest reason for QHD phones to score on average a 20% shorter endurance on a charge compared to the lower resolutions.
The best battery life among high-end phones goes to...
Thankfully, Huawei is not the only play in town when it comes to that very combo, and there are now more choices with "enough" display resolution, high-end chipsets, and huge battery packs. Chief among those is the new
Oppo Reno
that is hitting shelves globally this week (well, with the exception of the US, of course).
Not only does the Oppo
Reno 10x Zoom
edition offer the same
periscope zoom lens
solution as the
Huawei P30 Pro
, but it also comes with a Snapdragon 855 chipset on board, a 1080p display and a 4000mAh battery. Needless to say, these specs catapulted it right at the very top when it comes to battery life. No other flagship phone manages to come close but the very same
P30 Pro
whose future is on ice now, thanks to the poker game between the US and China.
What, we can't call it flagship if it doesn't have a Quad HD display resolution or above? Well, just look at how it aced our demanding battery life test, and remember that it carries the same chipset that the S10 has, yet offers unique camera features that the flagship Galaxy doesn't. One thing is for sure, though - if you like a phone with a high-res display, wait for its battery life tests. All other things being equal, its endurance on a charge will be much worse than phones with sub-1440p resolutions, all for a pretty negligible difference in perceived pixel density, at least with the naked eye. Are you still chanting the "QHD or bust" mantra?
In fact, the Reno 10x Zoom edition is the best flagship phone we've ever tested in terms of battery life, managing to keep its screen on for more than 12 hours while running our heavy custom script at standardized brightness setting.
This means that the phone could easily last you two day with normal usage, and a weekend away from the charger is not something we are used to associate with high-end handsets. Too bad that this baby doesn't sell officially in the US though you would still be able to hook it to T-Mobile and AT&T networks if you get it elsewhere.
Fast charging times, too!
The icing on the cake and the cherry on the top? Well, it must be the quick charging time we tested on the Oppo Reno. While less than an hour and a half is not that exclusive any more in the world of high-end phones, let's not forget that the phone comes with 4000 mAh battery capacity, and still charges faster than the S10+ which has a smaller battery. Sweet!