Apple announces iPhone 7 and iPhone 7 Plus: gorgeous new design, revolutionary camera, water-resistant
99+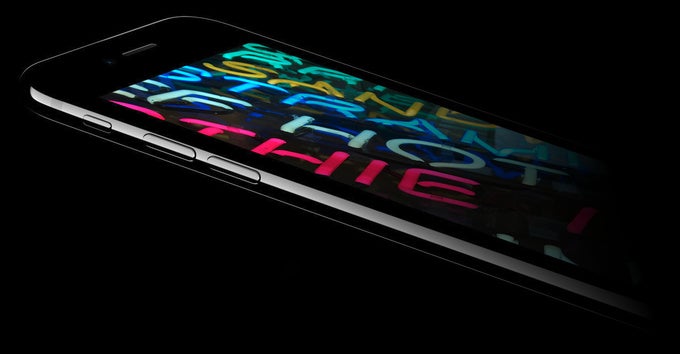 Here's a fun fact for ya: if you're asked to name a random number between 1 and 10, there's a 1 in 3 chance you're going to pick the number 7. What does this have to do with today's Apple event? Well, not a whole lot, save for the fact that the iPhone 7 and iPhone 7 Plus were made official during the show. And there's nothing random about them at all. In fact, they're both products of immaculate design and precise engineering, as you would expect of an Apple device.
A gorgeous new color and finish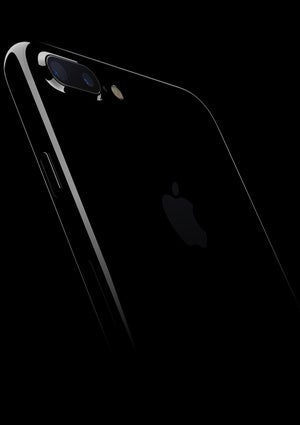 The iPhone 7 and 7 Plus come in Jet Black
Rumors about a new, refined black iPhone turned out to be true. The iPhone 7 will be available in a new Jet Black color, with a shiny finish giving the handset design uniformity. And it looks gorgeous! Of course, the phone will also come in gold, silver, and rose gold, which are all hues we knew from previous-gen iPhones. A stealthy matte black variant will be made available for those who don't like the Jet Black's glossy finish.
What's also changed is that the antenna strips on the top and bottom are a lot more discrete now and blend a lot better with the handset's shape. But much more importantly, the new iPhones are IP67-certified water-resistant. You still can't take them while scuba-diving, of course, but splashes of water or a quick rinse under the tap should not do them any harm.
Attention has been given to the iconic home button as well. It is now "solid state", meaning that it won't click in anymore. It is capable of detecting various levels of pressure, and the Taptic Engine will respond with its recognizable feedback when a press is detected. The Touch ID fingerprint sensor is still built right into it.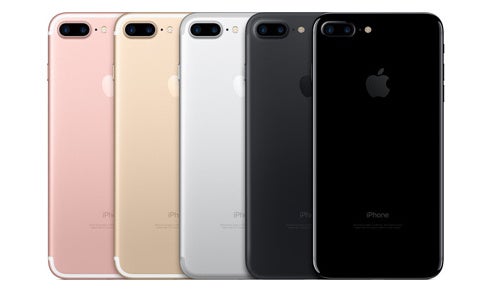 The new iPhone 7 Plus in all its color variants
Brighter, colorful displays

On the surface, not much has changed in the display area. The iPhone 7 has a 4.7-inch Retina Display, while the larger iPhone 7 Plus sticks to the 5.5-inch diagonal size. Resolution has remained unchanged, with 750x1334 for the former (326ppi) and 1080x1920 (401ppi) for the latter. However, the new display panels are 25% brighter now, peaking at 625 nits. In addition, they feature improved color reproduction, with wider color gamut. Both come with 3D Touch functionality, of course.



Performance: meet the Apple A10 Fusion

The iPhone 7 and iPhone 7 Plus are pretty on the outside and powerful on the inside. Both are powered by a new, quad-core chip named A10 Fusion – a solution built to be powerful, yet efficient. Two of its cores handle intensive tasks, while the other pair takes care of lighter loads by using 5 times less energy. Meanwhile, an Apple-designed controller decides which core handles what applications. For example, editing RAW images in Adobe Lightroom would take advantage of the A10 Fusion's high-performance cores, while the power-efficient pair would run when you just want to open your email.




The benefits of Apple's A10 Fusion chip should be noticeable. It delivers up to 40% more computational power and up to 50% faster graphics compared to the A9, all while consuming less power overall.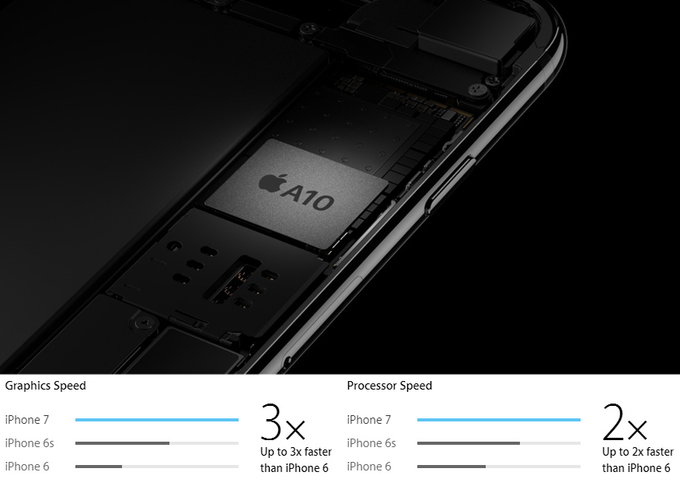 As far as memory options go, the new iPhones will come in three configurations – with 32, 128, and 256GB of built-in, non-expandable storage. Worth noting is that the Jet Black model will come with 128 or 256 gigs only. Meanwhile, the iPhone 6s and 6s Plus from last year will get a storage upgrade. They'll be available with either 32 or 128GB of storage, with 16-gig models being made a thing of the past. Finally!
A refined camera experience

There's no doubt that a great smartphone requires a great camera. Both the iPhone 7 and iPhone 7 Plus have that requirement covered – they come with a refined, 12MP shooter featuring optical image stabilization and wider, F1.8 aperture. Low-light performance should get a serious boost as a result, since the camera will be able to absorb much more light and to set slower shutter speeds. Besides, the new TrueTone flash now features 4 LEDs to deliver 50% greater illumination. Color reproduction is expected to be improved by a next-generation digital signal processor. Meanwhile, the front-facing camera has been given a welcome upgrade to 7MP of resolution.





However, the coolest camera feature comes only with the iPhone 7 Plus. Apple has blessed its larger iPhone with a dual camera setup. While one of the main cameras works normally, as it does in the iPhone 7, the second shooter is equipped with a telephoto lens for 2x optical zoom. That means you'll be able to get closer to subjects without sacrificing quality. And if you want to zoom in further, Apple boasts that it has improved its digital zooming algorithms.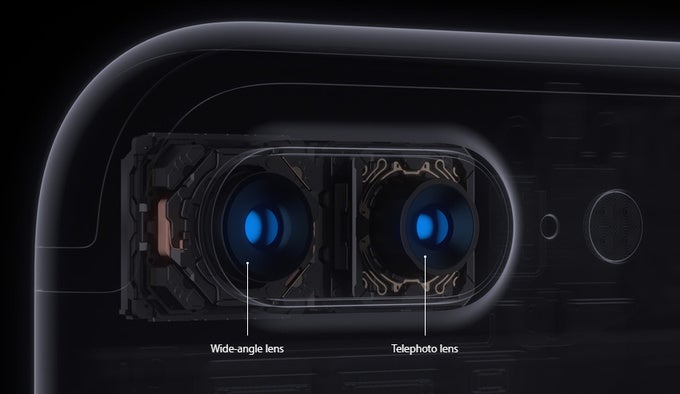 Dual cameras, available only on the iPhone 7 Plus
But that's not all. The iPhone 7 Plus is going to get a beautiful bokeh feature, made possible by the powerful DSP inside it. In plain words, this effect adds blur to the background of your shot, which is ideal for creating
dramatic portraits
.
Bye, 3.5mm jack! Hello, stereo speakers!

Just as rumored, the iPhone 7 and iPhone 7 Plus don't have a standard, 3.5-millimeter headphone jack. Instead, the latest generation of EarPod headphones connect over the lightning connector. Now, there's no need to panic. First of all, Apple will provide a Lightning to 3.5-mm adapter in the box with every iPhone 7 and 7 Plus. And secondly, removing the jack frees up precious room inside the phone itself where other components can be fitted.




But you know what's cool? For the first time in history, we have iPhones with stereo speakers, producing rich, dynamic sound. The two are advertised to be twice as loud compared to the iPhone 6s.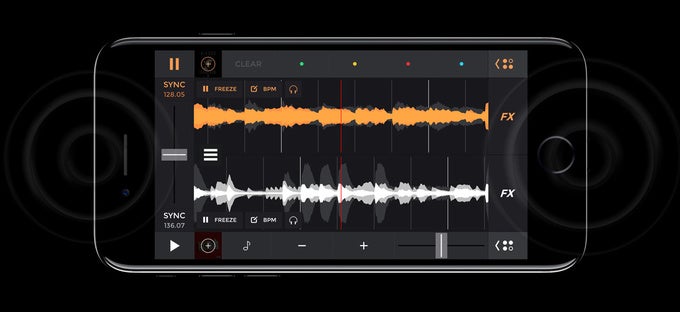 Battery life

Now here's something Apple is admittedly proud of. The new iPhones promise to deliver the best battery life of every iPhone that has ever launched. On average, the iPhone 7 Plus lasts an hour longer than its predecessor, while the iPhone 7 should deliver 2 extra hours of use compared to the iPhone 6s. There's no word on whether the physical capacity of the battery has been boosted, but we're pretty sure that the aforementioned hardware improvements play their role.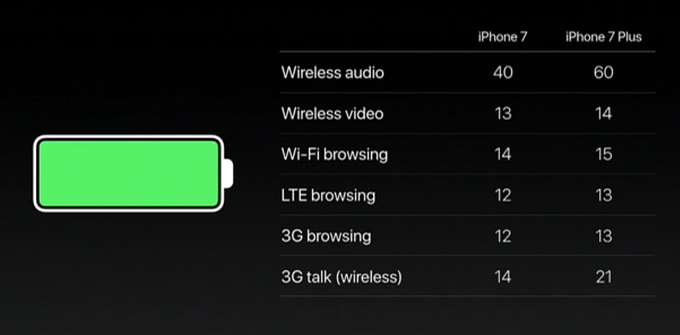 Price and release date
So, when can you get one? The iPhone 7 and iPhone 7 Plus will go on pre-order this Friday, September 9, in 28 major markets: Australia, Austria, Belgium, Canada, China, Denmark, Finland, France, Germany, Hong Kong, Ireland, Italy, Japan, Luxemburg, Mexico, Netherlands, New Zealand, Norway, Portugal, Puerto Rico, Singapore, Spain, Sweden, Switzerland, Taiwan, UAE, the United Kingdom and the United States.
The two iPhone models are scheduled to ship on September 16, and that should be when they'll be in stock at Apple stores. A week later, the phones will be released in Andorra, Bahrain, Bosnia & Herzegovina, Bulgaria, Croatia, Cyprus, Czech Republic, Estonia, Greece, Greenland, Guernsey, Hungary, Iceland, Isle of Man, Jersey, Kosovo, Kuwait, Latvia, Liechtenstein, Lithuania, Maldives, Malta, Monaco, Poland, Qatar, Romania, Russia, Saudi Arabia, Slovakia and Slovenia.
Pricing starts at the expected $649 for the iPhone 7. That's for the model with 32GB of storage, mind you. Meanwhile, the larger iPhone 7 Plus will cost you $769 and above. Each higher storage tier will cost you $100 extra.
More iPhone 7 content: