Apple iPhone 7 and 7 Plus camera explained: a revolution in smartphone photography
99+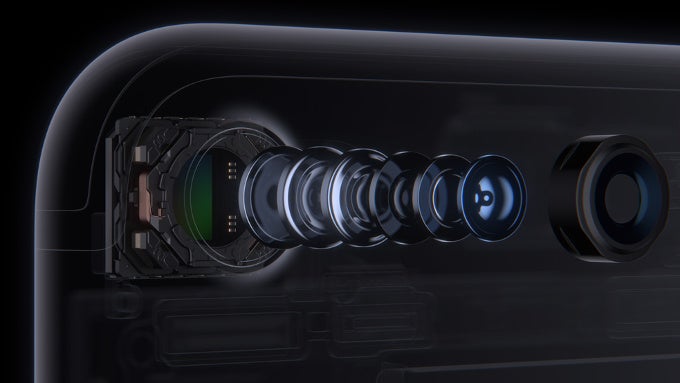 By the time Apple was about to unveil its new iPhone 7 and iPhone 7 Plus, it seemed that everything about it has leaked out: the dual camera module on the iPhone 7 Plus, the details about the new camera on the iPhone 7, and so on.
Nonetheless, when Apple marketing chief Phil Schiller took the stage at the unveiling of the phones, the crowd was impressed and for a good reason. Here is why.
Apple iPhone 7: brand new sensor, brighter lens
The new f/1.8 lens allows 50% more light for sharper and better images in dim environments. OIS is also on board.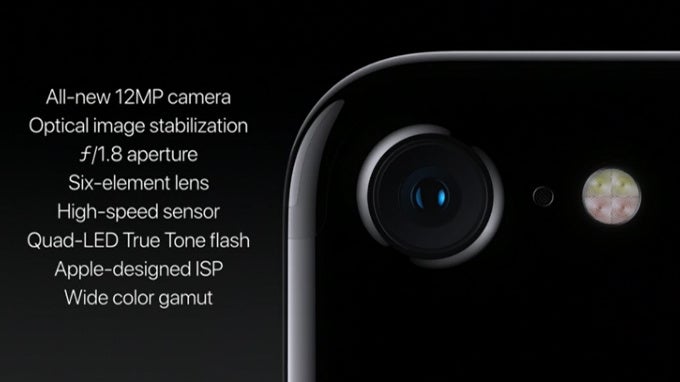 Before we get to the one truly revolutionary piece, we ought to take a look at the smaller of the two new iPhones, the iPhone 7. While the resolution of its camera does not change at 12 megapixels, what has changed is both the sensor and the optics on top of it. Apple does not disclose details about this new sensor, but what we do know is that it now supports optical image stabilization (OIS), which is a first for the smaller iPhone. This allows longer exposure shots and ultimately sharper pictures.
The new iPhone 7 has also got a much wider, f/1.8 lens (up from f/2.2 on earlier iPhones), and the wider the lens, the more light it can capture - 50% more in fact - and this means it can shoot much better-looking images in dim environments. The optical stack now also features six optical elements for better quality and sharper picture throughout the frame, while previous iPhones were equipped with a 5-element lens.
Images have an interesting film-like look
Apple quoted a prominent photographer for saying that the iPhone 7 captures images that have a film-like look to them, and we found this to be true based on the official camera samples provided by Apple itself.




Then, there is the quad-LED true tone flash, an upgrade from a two-LED flash used on the iPhone 6s. Not only this quad-LED flash illuminates scenes up to 50% better, but it also adjusts itself to the color temperature of the particular location. The iPhone 7 also has a new flicker sensor that allows the phone to automatically adjust shutter speeds to avoid nasty flicker from indoor lights.



Apple iPhone 7 Plus' dual camera: a revolution in smartphone photography
The second camera has a new telephoto lens for a 56mm field of view, much better for portraits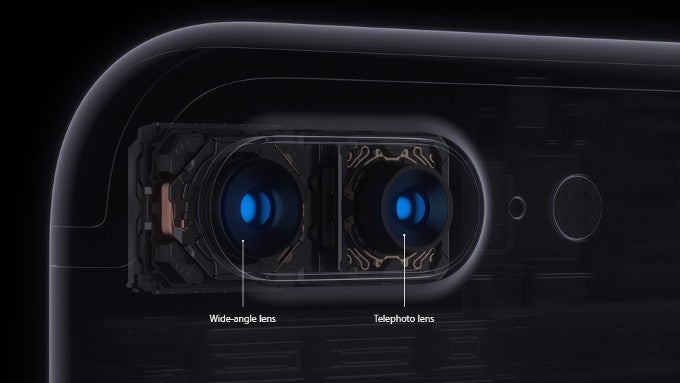 The real breakthrough and the small revolution in smartphone photography, however, takes shape in the iPhone 7 Plus with its brand new dual-camera system. For the first time on a mainstream smartphone, you get a secondary telephoto lens with an f/2.8 aperture that allows you to capture an image that is two-time closer at a focal length of 56mm. A single tap on a new 1x and 2x button in the camera app allows you to switch between the two built-in cameras for an optical zoom-like effect, while a slider will allow you to further zoom in with digital zoom and an increasing degradation in quality.
The iPhone 7 Plus brings bokeh on a smartphone camera and it's a first
Not only this: by using computational photography, Apple is able to bring shallow depth of field, or the so called bokeh effect that is best achieved on expensive full frame cameras, to its iPhone 7 Plus. This is done via a new 'Portrait' mode in the camera application that will smartly blur out the background of an image.




Regular view from iPhone camera (on the left) and telephoto lens view (on the right)
This particular feature is not yet fully ready, and will come via a software update within the next few months. The sample that Apple showed did look very impressive, but the usual problem with those computationally generated bokeh images is that there is an overlap between the area that's out of focus and in focus. This means that your subject does not usually stand out from the background in such an imposing way as on a DSLR or a full-frame camera. We're looking forward to seeing how Apple has handled that one common issue.
What makes this possible: ISP with twice the throughput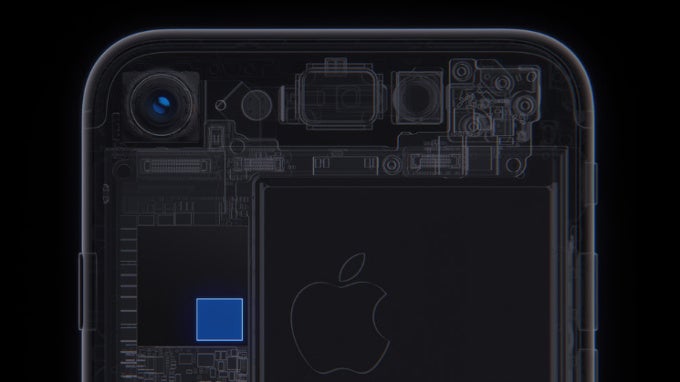 There is one particular piece of silicon that makes all of this possible: a brand new image signal processor, or ISP, that is 60% faster and 30% more efficient. This new ISP comes as a part of Apple's A10 Fusion chip and is capable of performing more than 100 billion operations in just 25 milliseconds and use machine learning to enhance your images.
And if you were wondering what is it that an ISP does exactly, Apple kindly explained: it sets auto-exposure, focus, white balance, color, tone mapping, noise reduction, combining multiple images (if necessary), and so on.
Many other improvements: sharper front camera, stabilized live photos, RAW capture
A new front camera that takes better selfies
The list of improvements to the camera in the iPhone 7 family does not end here: Apple brings a brand new 7MP front camera that features technologies that were previously introduced on iPhones like deep trench isolation for better colors and sharper images. The new front-facing snapper features Retina Flash to capture those special moments when light is scarce, plus, color is richer and images are sharper. It also captures videos at Full HD resolution, while earlier iPhones maxed out at 720p.
Apple has also improved the quality of Live Photos with added stabilization and the wider color capture option applies to them as well.
The rear camera is also capable of capturing RAW images that you can later process to bring out the best of detail and color out of them, information that is impossible to retrieve from a regular JPEG file.
iPhone camera comparison: all models
Wrapping things up, here is a technical specs comparison of the cameras on all new iPhones and the small, but important ways in which they differ. Apple has provided this detailed table on its website, but we're also looking forward to testing the new iPhone 7 camera in real life and see how well those specs translate into real improvements to images and video.