Apple iPhone 7 event review: the courage to be the same
69
This article may contain personal views and opinion from the author.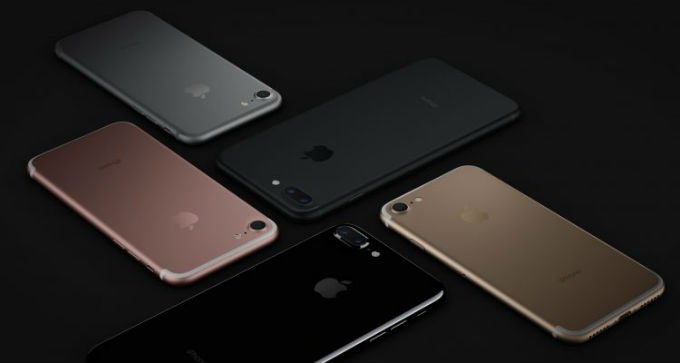 The Apple iPhone 7 event has come and gone and now that I've had time to take a walk and think about what happened (not to mention get a cup of coffee to wake myself up from the Sony event which felt like a weird ASMR video). The conclusion I came to was fairly simple: Apple announced what we expected them to and (almost) nothing else. Apple didn't surprise us and depending on your perspective, they might not have even excited you at all.
Now, to be fair, the iPhone 7 and 7 Plus look like great devices, just like their predecessors. The new camera and processor should make noticeable differences, even if the camera and performance of previous iPhones were already top-tier offerings. The upgrades made to the Apple Watch look fine as well, though it was troubling that there was no mention of battery life at the event. There was nothing inherently
bad
about Apple's event today, but once you step back from the theater of it all, there wasn't much
great
about it either. The upgrades that we saw from Apple were the same iterative upgrades we've seen for the past two years, and they are the same iterative upgrades we've seen from just about every other smartphone maker on the planet.
The one true surprise of the day was kicking it off with Nintendo announcing a Mario game for the iPhone (although the wording made it clear that
Mario Run
would launch first on iOS,
not exclusively
on iOS). Of course, even that announcement was undermined a bit by the fact that we're not really getting a Mario game for mobile, just another endless runner branded with a recognizable character.
After that, the announcements ranged from over-hyped to fully expected. Apple made some very smart moves, like: adding more special features to the iPhone Plus lineup in order to better justify the price bump; increasing the storage tiers across the board; upgrading the processor even on the Apple Watch Series 1; and bringing back Jony Ive to get people excited about things that weren't terribly exciting.
I mean, think about this: just looking at the iPhone 7 next to the iPhone 6 or 6s, would you ever get remotely excited about the iPhone 7 if you never had Jony Ive describing in detail the great lengths Apple went to make a phone that looks basically the same as the one we've gotten for the past two years? I'm guessing not. I fully appreciate the time and care Apple puts into its design, but I also pay close attention to when Apple is trying a bit too hard to convince us that something is a big change.
The courage to lock out your own devices
We all knew the headphone jack would be disappearing from the iPhone, and I have not been quiet about my thought that it would be a
terrible design decision
. Still, that alarm bell went off again around the time that Apple's marketing chief Phil Schiller said, "The reason to move on: courage. The courage to move on and do something new that betters all of us," as justification for the removal of the 3.5mm headphone jack from the new iPhones. That alarm bell went off big time, but not because of the claim that this move took "courage" by Apple, but in how Apple tried to soften the blow.
Schiller attempted to make this sound like less of a big deal by claiming that there are 900 million Lightning-enabled devices, because this statistic is absolutely meaningless. First of all, it's unclear what devices are being referred to here. Presumably, Apple has added up all of devices sold from when the Lightning port was first introduced in the iPhone 5, the 5th gen iPod Touch, the 7th gen iPod Nano, iPad 4, and the iPad Mini, then tossed in the few Lightning-enabled headsets already in the world and came up with a huge number.
But, there are two major issues with that number. First, having an old Lightning-enabled iPhone doesn't mean that you have or want Lightning headphones or wireless headphones either. Wireless headphones are just one more thing you need to charge, and aren't necessarily as reliable as wired headphones. And, no one wants to live in dongle-hell to get old accessories to work with new hardware.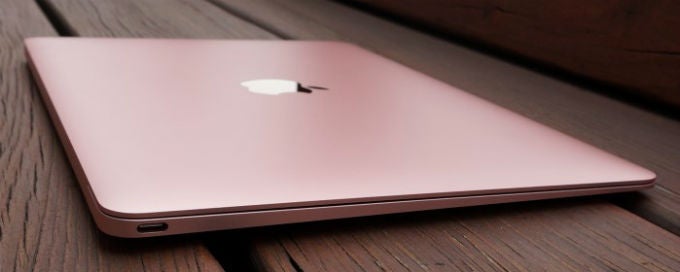 Second, Apple's "courageous" move to move to Lightning has two major consequences that Apple never mentioned, because they both involve that dongle-hell. If you want to listen to music and charge your phone at the same time, you're going to need a dongle. Also, Apple has effectively locked out its own MacBook unless users want another dongle. Because, while Apple may have had the courage to drop the headphone jack from its new iPhones, there are only two jacks on its newest MacBooks: a 3.5mm headphone jack and a USB type-C port. No Lightning there and Apple didn't mention a Lightning to USB type-C dongle (though that is undoubtedly coming.)
Apple can push proprietary tech all it wants. It has in the past and will continue to in the future, but Apple's whole design philosophy is to have an integrated experience from top to bottom. Having an iPhone ship with headphones that can't be used on the MacBook doesn't sound terribly integrated to me.