Amazon Prime Day sale offers discounts on the Honor View 10 and Honor 7X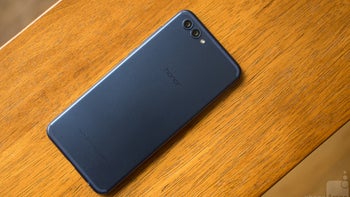 The
Amazon Prime Day sale
is set to debut on 12:00 pm PT/3:00 pm ET on July 16th and the deals will be available until the end of the day. It's a great time to snag a smartphone at a decent price if you've been holding off due to not enough money or in case you don't like the Amazon Prime handsets.
Besides the eight phones subject to great discounts on Amazon that we've already
listed in a separate story
, we've recently learned that two of Honor's smartphones will be part of the sale as well. However, keep in mind that the discounts will only be available for one day, so don't purchase the smartphones until July 16.
That being said, Honor fans will be happy to know that the
Honor View 10
will be available for $100 off on Amazon, while the
Honor 7X
will get a $30 discount during the sale. At the moment, the
View 10
is available for purchase for $500 outright, whereas the
Honor 7X
costs $200.
Customers will be able to choose between two different color options: Black and Blue. Apart from that, it's worth mentioning that both phones come unlocked, but they will only work with GSM carriers like AT&T and T-Mobile.