$50 price cut spurs 250% jump in Apple Watch purchases; who is buying the Apple iPhone SE?
27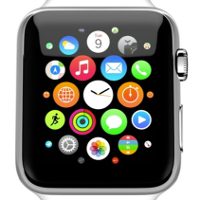 Back on March 21st, Apple held its Spring event
during which it introduced the 4-inch Apple iPhone SE
and the 9.7-inch Apple iPad Pro. At the same time, it introduced some new bands for the Apple Watch and
cut the starting price of the timepiece's entry-level Sport model by $50
. According to data compiled by Slice Intelligence, buyers responded to the lower price as average daily sales soared 250% on a month over month basis. The 38mm model is now $299 while the 42mm version is $349.
The woven nylon bands for the Apple Watch that were introduced at the event, made up 60% of Apple's first-party strap sales following its launch. What was odd was the decline in overall strap sales that took place after Apple cut the price of the Apple Watch Sport. Those purchasing extra bands for the device now average a purchase of 1.3 bands. A month ago, that figure stood at 1.6 bands per purchase.
As far as the 4-inch
Apple iPhone SE
, 15% of buyers came from a non Apple smartphone, while for 54% it was the first smartphone they had purchased in two-years. And sales of the 9.7-inch
Apple iPad Pro
are strengthening. After its first week on the market, the tablet garnered 37% of the sales generated by the 12.9-inch
Apple iPad Pro
after its first week of availability. Now, after a month, the 9.7-inch iPad Pro has rung up sales equivalent to 55% of the revenue brought in by the larger screened model after its first month on the shelves.
We don't expect that the iPhone SE or the 9.7-inch iPad Pro will have much of an impact on Apple's fiscal second quarter earnings report. The company will release the results for the period tomorrow, after the market closes. For the first time in history, Apple is expected to
report a year-over-year decline in iPhone sales
.
source:
AppleInsider