10 cool new Android live wallpapers
17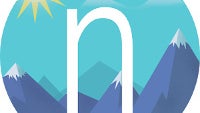 Android might have launched years after Apple's iOS, but it has managed to build a versatile and rich operating system, especially when it comes to customization possibilities. One option that no other mobile operating has up to this day and that makes Android stand out is live wallpapers. As a matter of fact, Windows Phone, the candidate for the third major platform position, just recently got static wallpapers!
However, picking a good live wallpaper on the Google Play Store may be hard as there are just so many. That's why we picked 10 cool new Android live wallpapers that are tried and tested to not only look good, but also not to slow down the performance of your Android phone or tablet.
From the cool new parallax effect of the colorful SpinIt wallpaper to the intricate graphics of the Nautilus fantasy world wallpaper, here is our selection of 10 great Android live wallpapers that will spice up the looks of your Android home screen.
Recommended Stories