10 free live wallpapers you should try #2
31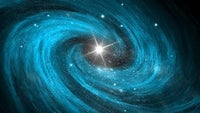 Live wallpapers are awesome, aren't they? It's like your static, inanimate home screen suddenly comes to life, graced by the works of digital art created by a handful of developers. However, a huge fraction of all good live wallpapers come at a cost, and most people aren't willing to pay for something that just adds some extra bling to their Android smartphone or tablet's interface.
But if you dig deep enough, you'll manage to find some great live wallpapers available for free. Or you can just let us do the searching for you and share the best free live wallpapers with you in today's pick. So here they are - a selection of 10 live wallpapers you can download for free. And in case you've missed it, make sure you check our previous selection of
free live wallpapers
.
Recommended Stories