10 awesome new Android live wallpapers
16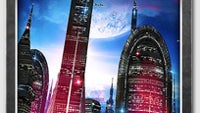 Android is the king of customization. The only platform to support live wallpapers, it allows users to animate their workspace and some fun and action to the otherwise boring home screen.
While initially we only had a few good live wallpapers, in the last couple of months the area of the livewallpaper has gotten attention from some great developers and it's time for another round-up of 10 awesome new releases.
From immersive deep space effects to plasticine idyllic motion images, everything is covered and there's even an iOS 7-like parallax live wallpaper option. Check them all out right below.