10 great new Android live wallpapers
30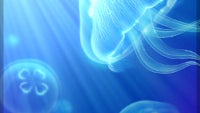 Android was by no means the first mobile operating system, but up until this day it remains the one with richest customization options. Just think about the fact that Windows Phone has just gotten the option to use custom wallpapers, and Android has had not just any kind of wallpapers, but animated live wallpapers for years. Apple's iOS also lacks this cool option.
But among thousands of live wallpapers, you'd find that many of them are not that good looking, and others plain lag. That's why we picked the 10 best new Android live wallpapers that not only look good, but that also live up to a standard of fluid performance that won't slow down your phone or tablet.
From the immersive fantasy world of castles and dragons (adapting to the time of day, by the way), to the depths of the oceans and deep space, our selection of 10 great Android live wallpaper will make your home screen look special. Check them all out right below.