Verizon Galaxy Nexus vs HTC Rezound
49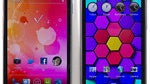 Introduction: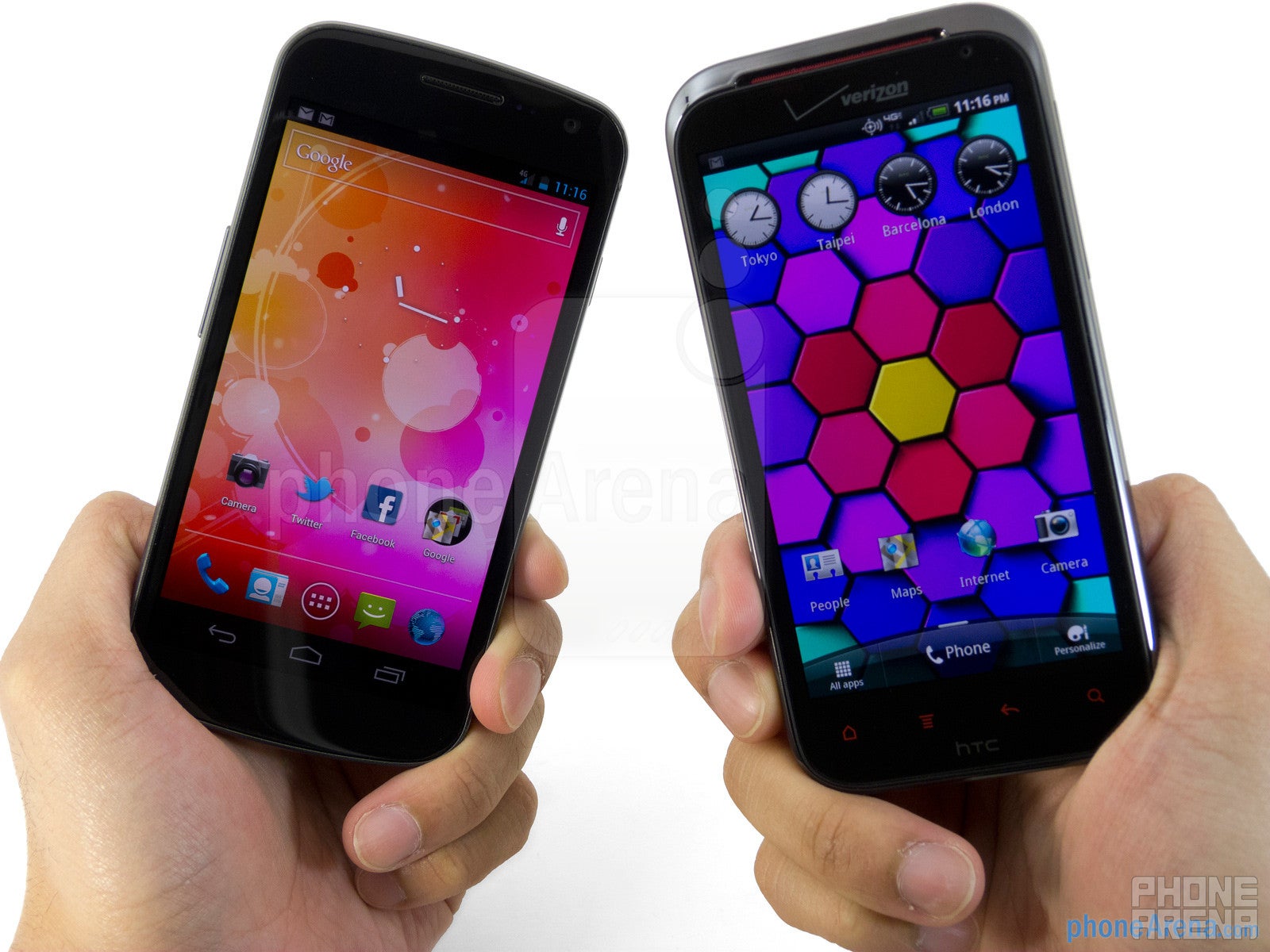 In our last comparison, we pitted the very best from Motorola's camp, the incredibly thin
DROID RAZR
, against the high-flying and Ice Cream Sandwich filled
Samsung Galaxy Nexus
. This time around, however, we're again pitting the venerable Verizon Galaxy Nexus against the Beats Audio enabled
HTC Rezound
to find out exactly how these two polished Android smartphones stack up against one another. Featuring very similar specs, like dual-core processors, 720p displays, and 4G LTE connectivity, we're going to need to dive in even further to find out which one truly deserves your hard earned money!
Design:
Frankly, neither device flaunts a compelling design that captures our attention right off the bat, and to tell you the truth, they pretty much follow the same conventional approach. First of all, they're both comprised out of plastic, which results in a decent build quality, but the HTC Rezound is the thicker and more heavy of the two. Meanwhile, we do like that the Verizon Galaxy Nexus is pretty streamlined and lightweight by today's standards, but its wide figure makes it difficult for those with smaller hands to grip the handset.
Looking at the Rezound's usual set of
Android
capacitive
buttons
, we do like their red glow, but we find it more prone to accidental presses. On the other hand, it's not a problem with the Galaxy Nexus because its on-screen buttons are evenly spaced, and are now incorporated to the interface.
Of course, it's fantastic that they employ removable
batteries
, but the Rezound offers the usefulness of expanding its internal
memory
with its microSD card slot is preoccupied by a 16GB card out of the box. Conversely, there's no expansion whatsoever with the Galaxy Nexus.
Display:
So it's great that these two highly esteemed smartphones feature 720p (720 x 1280) displays, but they're actually very different. Specifically, the Verizon Galaxy Nexus packs a larger 4.65" Super AMOLED HD display with a PenTile matrix arrangement, whereas the Rezound resorts to sticking with a 4.3" S-LCD panel using a standard RGB pixel arrangement. Calculating the math, the Rezound undeniably has the higher pixel density at 342 ppi, versus the still respectable 316 ppi pixel density of the Galaxy Nexus, but the Rezound's higher detail is barely noticeable. Either way, they're both sharp looking and offer plenty of clarity – though, our eyes fall in love with the deep color production and wider viewing angles offered by the Galaxy Nexus.
Verizon Galaxy Nexus 360-degrees View:
HTC Rezound 360-degrees View:
Recommended Stories