Verizon Galaxy Nexus vs Motorola DROID RAZR
99+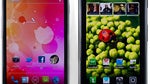 Introduction: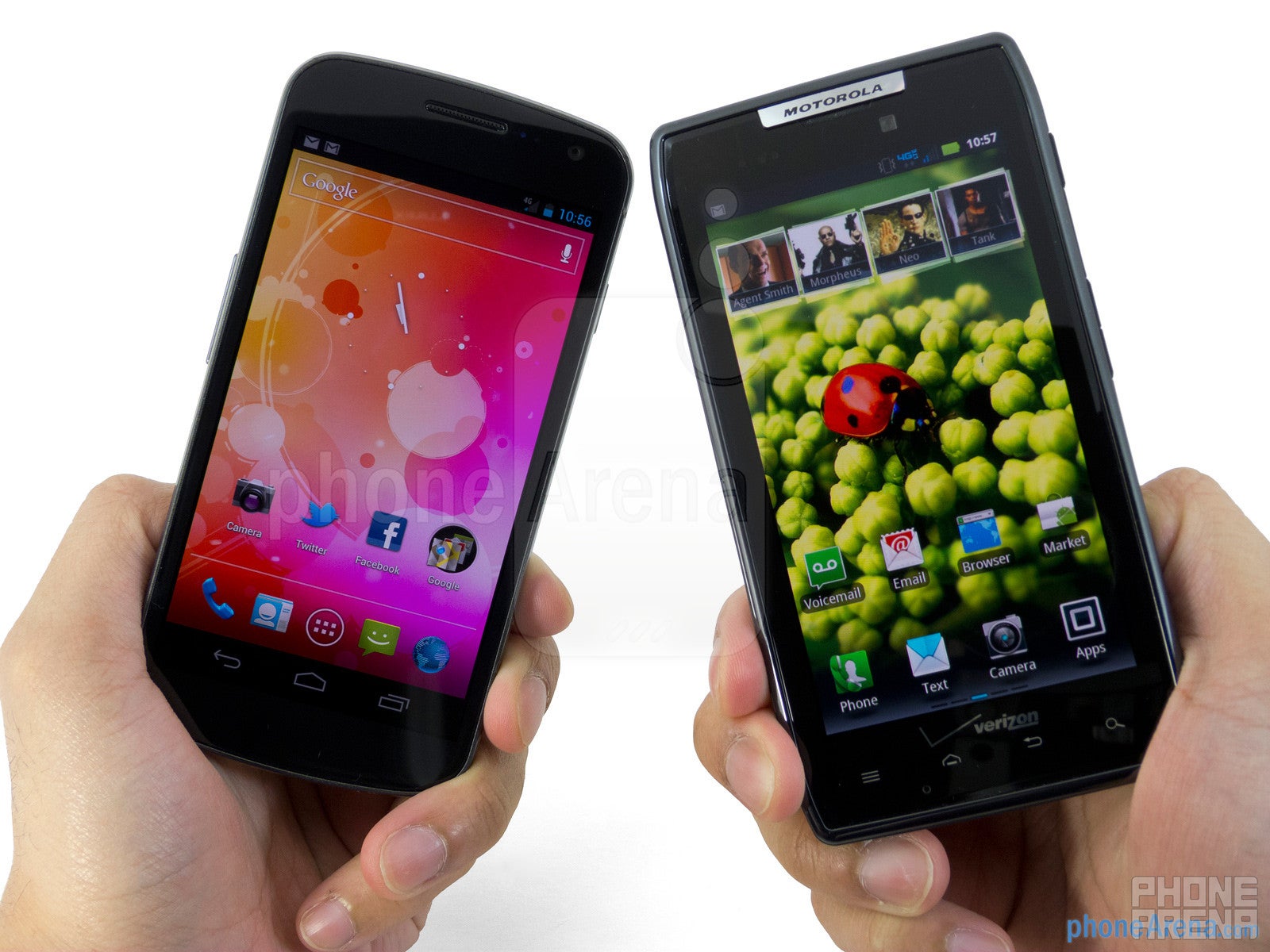 Out of all the national carriers in the US, there's no kidding that Verizon's lineup is saturated to the top with some of the industry's leading devices! Amongst the highly competitive devices, the
Samsung Galaxy Nexus
and
Motorola DROID RAZR
stand out immensely thanks to their specialty refinements, but considering that our appetites are voracious, there can only be one that can be proclaimed as being the best of the best. Knowing that, we bet you're curious to find out which one will claim your hard earned $300, so let's jump in.
Design:
Actually, this shouldn't surprise much people, seeing that we've raved tremendously over the Motorola DROID RAZR's razor thin construction, sturdy feel, and choice of employing premium materials. In all honesty, it features the highest level of quality design in a smartphone we've seen all year, and when you pit it against the underwhelming and typical Samsung designed smartphone, it resonates dramatically to capture our attention. It's not to say that the Verizon Galaxy Nexus is an ugly looking device, rather, it's simply way too conventional to pique our interest.
Mainly because of its higher resolution, the Verizon Galaxy Nexus'
display
is the superior one between the two – plus, it's larger at 4.65-inches. Naturally, boasting a resolution of 720 x 1280 is indeed eye-catching, but it shows it detailed superiority over the qHD (540 x 960) resolution of the DROID RAZR, when you look at things like fine text in a zoomed out view within the web browser. Still, our eyes enjoy the Super AMOLED displays used by both, as they exhibit overly saturated color tones, wide-viewing angles, and high-contrast appearance to reel us in.
Above their massive sized displays, 1.3-megapixel
front-facing cameras
sit in the same locations on both devices – giving us the opportunity to snap self-portraits or have some fun video chatting.
Meanwhile, capacitive
Android buttons
line the bottom edge on the DROID RAZR. However, with the Ice Cream Sandwich powered Verizon Galaxy Nexus, its on-screen buttons are incorporated with the interface – thus, making it very clean looking.
Although both offer video-out functionality, the availability of a
microHDMI port
on the DROID RAZR is undoubtedly useful in quickly sharing content – whereas the Verizon Galaxy Nexus requires an MHL adapter.
On one hand, the Galaxy Nexus features a
removable battery
, which makes it easy to swap it out. However, the DROID RAZR packs a
microSD card slot
to increase its internal storage capacity.
Verizon Galaxy Nexus 360-degrees View:
Motorola DROID RAZR 360-degrees View:
Recommended Stories