Motorola DROID RAZR vs HTC Rezound
46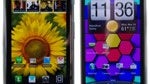 Introduction: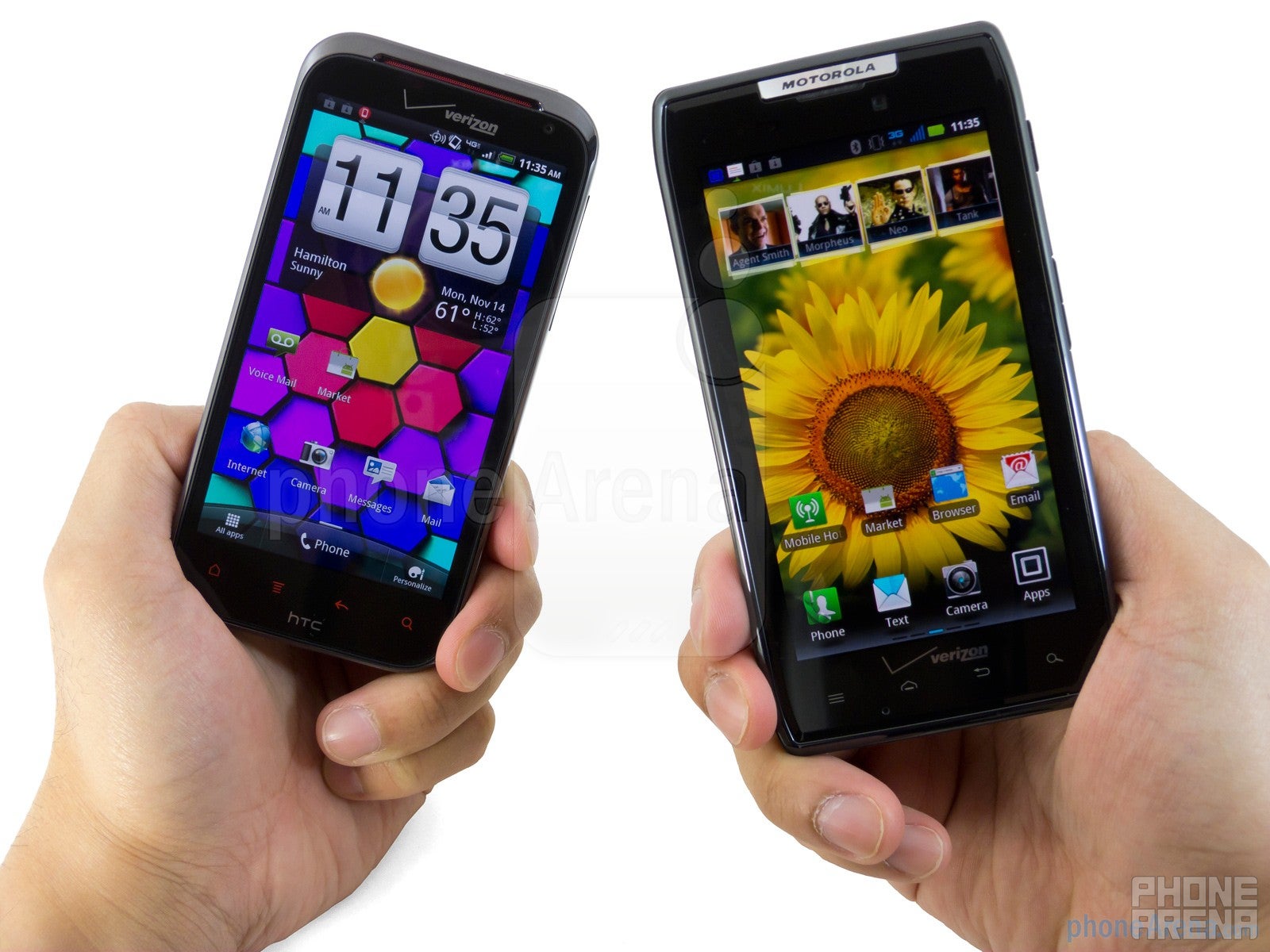 Inching closer to the busy holiday season, Verizon customers have a lot to be thankful for because they've been blessed with a handful of quality smartphones this year alone – and it doesn't look like it'll be slowing down anytime soon! Very recently, both the
Motorola DROID RAZR
and
HTC Rezound
launched to an awaiting audience that have been spoiled time after time with devices deemed to be the most cutting edge, but now they're probably thrown a pickle in contemplating which one to side with. Obviously, the two Android powered smartphones are vying for supremacy, but in the end, there can only be one that can seemingly claim the coveted top spot.
Design:
Being one of the most crucial things for a smartphone, its appearance can really set the tone on whether or not it'll have the allure to reel in consumers. Knowing that, there's no arguing that the
Motorola DROID RAZR
essentially has all of the design characteristics to make it so beloved from everything else out there. Like seriously, looking at its razor thin construction is a marvel to behold on its own, and to complement its chic looks, it's graced with a Kevlar coated back cover, stainless steel interior core, Gorilla Glass, and water repellant nanocoating. Well, it's not to say that the HTC Rezound is ugly looking, rather, it looks like any other handset out there on the market, and it is bulky, almost twice as fat as the RAZR.
As we know, the
HTC Rezound
features a 4.3" S-LCD display that's stupendously detailed thanks to its 720p resolution (720 x 1280). It's unbelievably profound as we look at them up close and personal – or when fine text is displayed. Everything is so much more detailed, that it looks just way better. Conversely, the 4.3" Super AMOLED display on the DROID RAZR is compelling on its own, despite its lower qHD resolution (540 x 960), thanks to its higher contrast, saturated colors, and piercing brightness output. Yes, we absolutely love the detailed 720p display on the Rezound, but in terms of everyday practicality, our eyes are easily more attracted to the DROID RAZR as well. If you turn on both handsets in a dark room full of people, we're confident that people will gravitate towards the DROID RAZR.
Indeed, the red glow found with the Rezound's
capacitive Android buttons
are undoubtedly eye-catching, but thankfully enough, we didn't experience any accidental presses with either smartphones.
Between the two, our fingers easily prefer the distinctive and responsive dedicated
power button and volume rocker
of the Motorola DROID RAZR – whereas, the Rezound's buttons are simply indistinct.
Perched above their displays, we find their respective
front-facing cameras
. Specifically, it's a 2-megapixel one on the Rezound and a 1.3-megapixel shooter on the DROID RAZR.
Lucky for all of us, they feature
standard connection ports
like a 3.5mm headset jack and microUSB port. With the Rezound, its microUSB port offers video-out functionality, which requires the aid of an optional MHL adapter. Meanwhile, the DROID RAZR has a separate microHDMI port to offer the same functionality very quickly.
Flipping the two over, they both feature 8-megapixel auto-focus cameras, but the Rezound's camera is the juicier of the two for the fact that it packs a dual-LED flash, backside illumination, and a wide-angle F2.2 lens. Moreover, the Rezound's back cover can be removed to gain access to its internal battery, SIM card slot, and microSD card slot. Well, in order to maintain its svelte waistline, the DROID RAZR's battery is not something easily accessed by normal human beings, rather, it's locked away inside its shell.
Recommended Stories