PureGear Slim Shell case for Samsung Galaxy S5 Review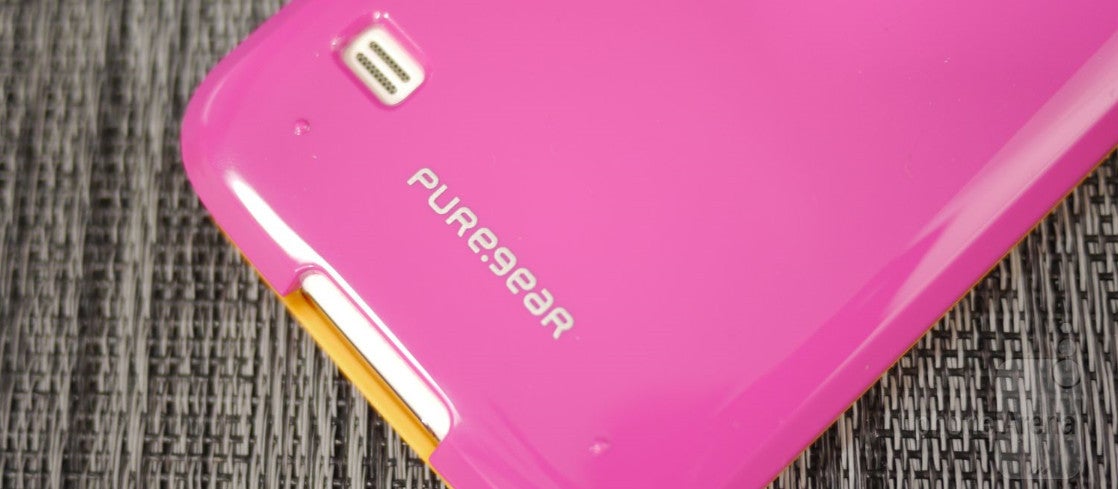 Aimed at being the more casual case over in PureGear's lineup, the Slim Shell case for the
Samsung Galaxy S5
isn't anything extraordinary in the greater scheme of things. In fact, it's the kind of thing that'll appeal to owners of the prized smartphone who merely want the most basic level of protection – one that'll safeguard the phone's plastic casing from being scratched. At the same time, though, it's for those who also want to make a fashionable statement.
Feasting our eyes on our particular PureGear Slim Shell case, there's no denying the dazzle it evokes from its design. Providing an enticing level of contrast, its mainly hot pink casing manages to blend well with the orangey colored accents – giving its name of "
sunset pink
". More than stylish to catch the attention of bystanders, the case offers just enough bare protection against scratches and the occasional minor fall. However, it's not something that will protect the phone from serious drops. Beyond that, we really like how it still manages to retain a sleek feel in the hand – while giving us easy access to everything on the phone.
Putting it on and taking it off is a snap too, seeing that we just need to pry the phone off from around the sides of the case. Even though the plastic body of the S5 is safeguarded, the display is still prone to scratches – more so if you put the phone and your keys in the same pocket. Nevertheless, the edges of the case are raised higher to prevent the display from coming into contact with a surface when it's placed down on its display.
Alright, the $24.99 cost of the PureGear Slim Shell case for the Samsung Galaxy S5 isn't too bad considering that it gets a lot of brownie points for its sense of fashion and availability of color options. Of course, the protection could've been better, but that would mean seeing an increase to its size. For those who plan on selling their smartphone in a couple of years, this case ensures that you'll get top dollar with its entry-level protection – plus you'll have style during your time with the phone.
Samsung Galaxy S5 Case Reviews