Samsung Galaxy Note 20 5G vs Galaxy S20+ comparison
5
We may earn a commission if you make a purchase from the links on this page.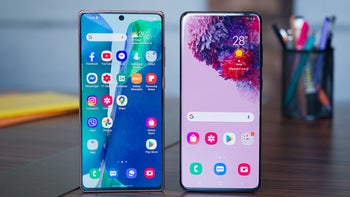 You might be easily forgiven to wonder between the two 6.7-inchers in
Samsung
's 2020 flagship stable, the
Galaxy S20+
spring chicken, and the more affordable member of the Note 20 series.
#

##
Granted, the S20+ was more expensive at launch, at $1199 against the $999 that Samsung now wants for the
Note 20
, but it can already be found for less, has a higher display resolution, a glass body that is not a plastic fusion, and a larger battery than the Note 20.
The S Pen-laden phone, however, has other tricks against the S20+, and not only the stylus. It is with a faster processor, the lower display resolution favors longer battery life, and the less rigid body material makes it a phone you won't have to baby as much, as a recent
teardown
demonstrated .
Well, we took the Note 20 and S20+ models for a comparison, and if you have been waiting on a more affordable Note to peruse a stylus with, go ahead and upgrade from the S20+. For all other case scenarios, such as camera quality, performance, or battery life, it's not really worth it, here's why.
Galaxy Note 20 vs S20+ design and displays
Score one for the S20+ and its 120Hz display
Samsung crafted a more rectangular shape for the 6.7" Note 20, making it shorter and slightly wider and thicker than the 6.7" S20+. The Note 20 features Samsung's so-called "glasstic" body that debuted on the
Galaxy A51
and
A71
yet it surprisingly feels heavier than the S20+. There is also no
Gorilla Glass Victus
that is tougher against both drops and scratches than what's on the S20+, like there is on the
Note 20 Ultra
.
Thanks to placing the camera in a centralized punch hole, both phones have excellent screen-to-body ratio numbers with a slight uptick from the S20+ that has more rounded corners than the rectangular Note 20 slab. The S Pen is now on the left side, and takes some learning to find if you are coming from previous Notes.
Beside the camera specs and the Victus body, Samsung has achieved the lower price of the Note 20 compared to the Ultra by equipping it with a 1080p OLED display panel, against a higher pixel density for the S20+, It, however, holds its own in terms of both peak and minimum brightness (important if you read at night), and at white balance, being closer to the reference point than the S20+.
Add the fact that it is gentler on powerd draw than the 1440p scree of the S20+, and we wouldn't sniff at the Note 20's 1080p display resolution. What we would like to see, however, and where the Note 20 screen loses badly, is the refresh rate. Granted, the S20+ features Samsung's first-gen LTPS panels with higher refresh rate, where you have to manually chose 60Hz or 120Hz, and it can't do 120Hz at the full 1440p resolution but it's still much better to scroll and read on than the slower Note 20 panel. Score one for the S20+
Display measurements and quality
Galaxy Note 20 vs S20+ camera specs, pictures and video quality
A draw in image quality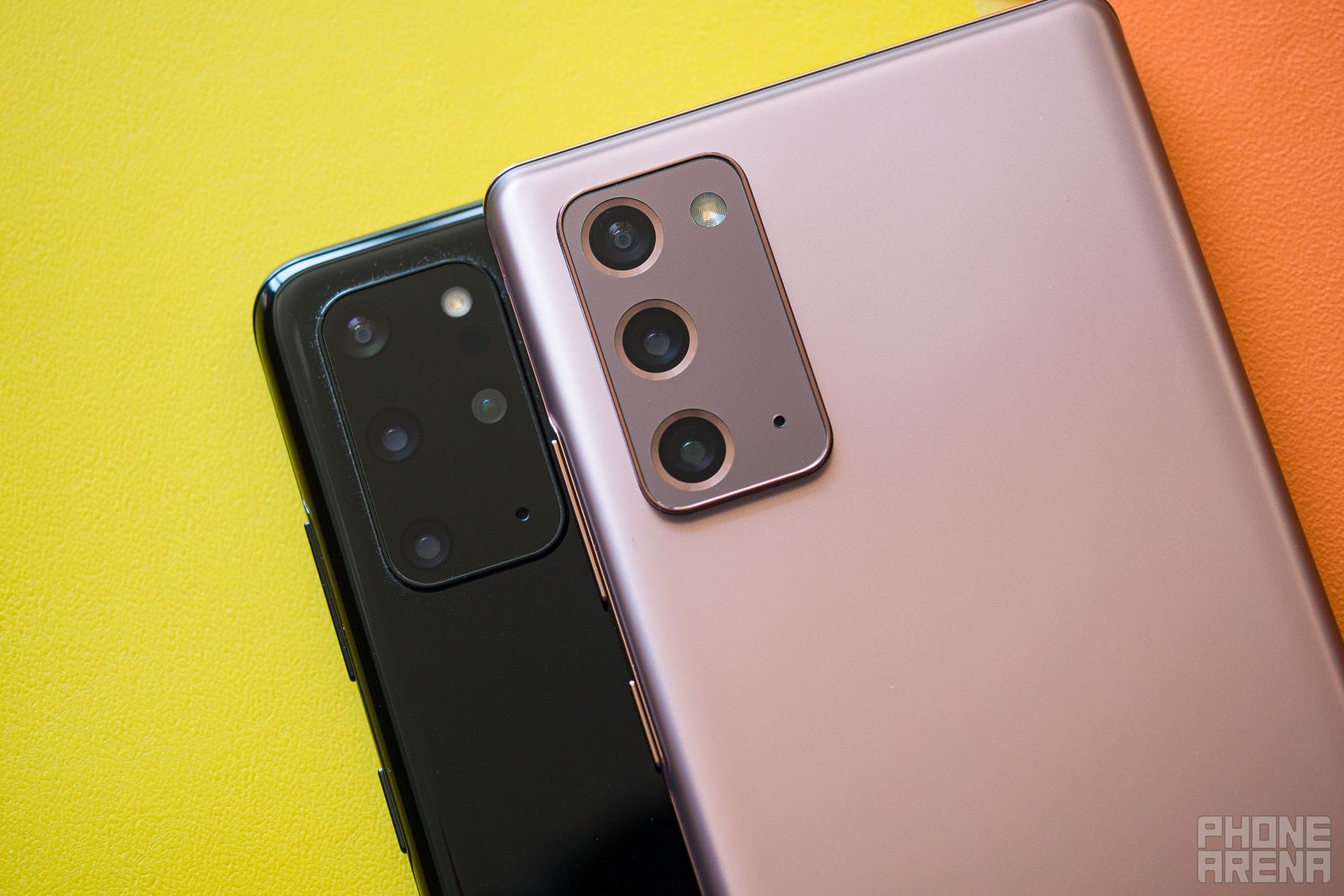 We hate to disappoint, but, looking at the Galaxy Note 20 vs S20+ samples below, there is little to no difference in picture or video quality from the main sensor, both in daylight and in night shots.
Given that the Note 20 mimics the 64MP telephoto, 12MP main, and 12MP ultrawide sensors of the S20+, we kind of expected largely the same results as the software managing those hasn't undergone many new iterations since the spring.
As you can see from the samples above, the camera samples are pretty uniform across the board with only a slightly warmer white balance coming out of the Note 20 kit compared to the S20+.
In fact, in our
grand camera comparison, the Note 20 and the S20+
ended up with an almost identical score that could easily go in favor of the S20+ with another set of samples. In short, if you're choosing between the two, the camera won't be the deciding factor.
< Galaxy Note 20 no zoom
Galaxy Note 20 10X zoom >
< Galaxy S20+ no zoom
Galaxy S20+ 10X zoom >
The phones are capable of recording video at up to 8K definition and with cinematic 24fps if you so desire for getting perfect stills out of an 8K footage. The Note 20, however, is capable of 1080p video recording at up to 120fps for the smoothest possible experience syncing up well with the 120Hz-capable display.
Galaxy Note 20 vs S20+ performance, processor benchmarks, and One UI interface
Score one for the Note 20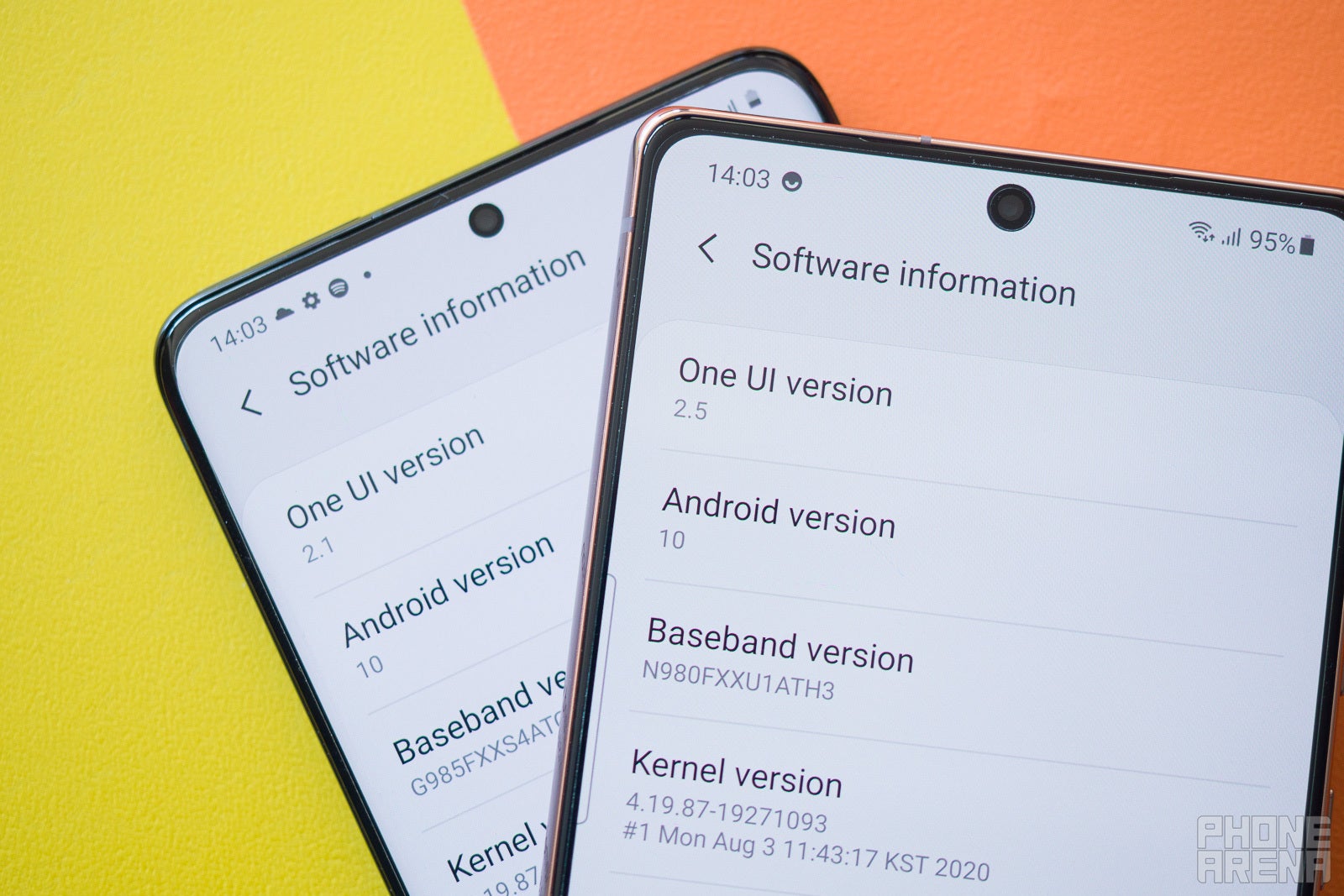 Graced with the latest OneUI 2.5, and a faster Snapdragon 865+ processor, the Note 20 scores а point over the S20+ in performance speed and new software features. Why just a point? Well, the synthetic benchmarks show an increase in performance indeed, as the 1080p Note 20 on the fastest commercially available mobile processor on an Android would do, yet all the
One UI 2.5 goodies are starting to roll out to the Galaxy S20
family as well.
Here are the Samsung One UI 2.5 vs One UI 2.1 differences and new features, as found on the Note 20 and S20+ now:
A 21:9 video recording ratio to match the new tall screen aspect ratios.
New video recording resolution and frame rate info in the Pro camera mode.
New focus options toggle in the Pro camera mode.
Pro Video mode on the Galaxy S20 series gives you the ability to control the smartphone's mic direction
New YouTube icon in the default keyboard for easier video sharing in messaging and chat apps.
With the updated Reminder app, you can preset time and location for upcoming meetings and tasks.
Share the password of the Wi-Fi you are connected to with nearby Galaxy devices that are in your contact list.
By tapping on the Samsung DeX icon in the quick panel, you can now connect your Galaxy S20 to a Smart TV wirelessly and use the phone as a touchpad.
Samsung Notes' Auto save & sync function, adding handwritten text to typed documents. import and write on PDF files.
With Audio Bookmark, you can synchronize your notes with audio recordings of lectures or meetings.
Moreover, when it comes to the global Exynos 990 version of the Note 20, its advantage over the one in the Galaxy S20+ are non-existent, so you will only be gaining in graphics frames as the GPU has to push much less pixels than on the S20+. The S-series phone, however, somewhat compensates by having 50% more RAM yet the starter pack of 128GB on both phones is a real shame at their prices, so they do have this in common, too.
Note 20 Snapdragon 865+ vs S20+ 865 vs Exynos 990


Snapdragon 865
Snapdragon 865+
Exynos 990
Production process
TSMC 7nm N7P
TSMC 7nm N7P
7nm EUV
Processor cores
1x Kryo 585 (custom A77) @2.84GHz

3x Kryo 585 @2.42GHz

4x @1.8GHz
1x Kryo 585 (custom A77) @3.1GHz

3x Kryo 585 @2.42GHz

4x @1.8GHz
2x Exynos [email protected]

2x Cortex [email protected]

4x Cortex A55@2GHz
GPU
Adreno 650 at 587MHz

Adreno 650 at 645MHz

Mali-G77 MP11
Modem
X55 5G modem (add-on)

up to

7.5 Gbps

over 5G, and 3 Gbps download speeds on LTE
X55 5G modem (add-on)
Exynos 5123
(Category 24)

Downloads up to 7.3Gbps (mmWave), 5.1Gbps (sub-6GHz), or 3Gbps (4G LTE), 8xCA

Uploads: up to 422 Mbps
AI co-processor
Yes, Hexagon 698
Yes, Hexagon 698
Yes, dual-core NPU
Video encode
8K HDR at 30fps
4K HDR at 120fps
8K HDR at 30fps
4K HDR at 120fps
8K HDR at 30fps
4K HDR at 120fps
Features support
QHD+ @144Hz or 4K@60Hz display refresh

up to 200MP single or 2x64MP dual camera

up to 16 GB DDR5

Qualcomm FastConnect 6800:

Bluetooth 5.1, Wi-fi 6
QHD+ @144Hz or 4K@60Hz display refresh

up to 200MP single or 2x64MP dual camera

up to 16GB DDR5



Qualcomm FastConnect 6900:



Bluetooth 5.2, Wi-fi 6E


UFS 3.0 storage support for up to 2.9GB/s speeds

Single-camera up to 108MP

up to 16 GB DDR5

120Hz display refresh rate
As you can see, there are three main areas where the Snapdragon 865+ outshines the 865 - peak processing and graphics speed (the first mobile chip to break the 3GHz barrier), even more global 5G multiband connectivity, and the newest Bluetooth 5.2 and Wi-fi 6E standards support.
Galaxy Note 20 vs S20+ battery life and charging speeds
A draw, with slightly better S20+ numbers despite the higher-res display
Here the 4300mAh pack of the Note 20 gives ground to the Galaxy S20+ with its 4500mAh battery capacity, but since it has a 1080p display against the 1440p of the S20+, it fares comparably in our browsing and scrolling benchmark test.
On the YouTube and gaming tests, the Note 20 Ultra didn't fare as well, and we will be running those on the Note 20 as well to determine if that's the case here as well, even though it has a humble 60Hz display.
If you switch on the 120Hz mode of the S20+, however, its endurance on a charge fails precipitously in comparison. Both phones charge at largely the same fast speed of about an hour, so if you are near an outlet, their battery life would be sufficient to get you through the day.
Recommended Stories