Samsung GALAXY Tab 10.1 User Reviews
Back
Please note that each user review reflects the opinion of its respectful author and not of PhoneArena.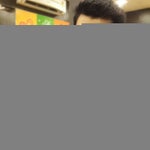 Great Tablet
ffaarrooqq has owned it for less than 3 months before publishing this review
Before purchasing my first Tablet, I was little bit confused between Apple Ipad 2 and Samsung Galaxy Tab 10.1. But finally at last I went with Samsung.

This is a great tablet from Samsung or I can say the best competitor to Ipad.
Build quality
Reception
Call quality
Internet
Multimedia
Camera
UI speed
Everyday usage
Text input
Display
Battery
6 out of 6 people found this review helpful.
Report