Motorola One 5G User Reviews
Back
Please note that each user review reflects the opinion of its respectful author and not of PhoneArena.

Great phone, at least on par with the Galaxy A72
PHYCLOPSH88 has owned it for less than month before publishing this review
I got this phone because of the deal (it was only $259 on a cricket promo). And so far I love everything about it. The camera shots are fantastic, battery life is excellent and the style is very nice. The 90hz screen is also very bright and the speakers get very very loud and even has some bass which is quite impressive for a phone at this price. Overall I love the Motorola One 5G and highly recommend it. The only drawback is no wireless charging, but that is more of an unwaranted complaint at this price point. Fantastic stock android experience. Great job Motorola!
Build quality
Reception
Call quality
Internet
Multimedia
Camera
UI speed
Everyday usage
Text input
Display
Battery
PHYCLOPSH88 alternatives:
1 out of 1 people found this review helpful.
Report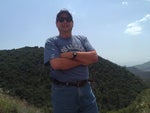 Great phone for the price
profperez1 has owned it for less than month before publishing this review
So I have had 50 or so smartphones and this is very good. I'm a Motorola fan because of the clean Android experience. I did some camera comparison test with my iPhone 12 mini and it stands up well. The only thing it doesn't have is wireless charging...which doesn't bother me at all. Under intense use I went to bed with 41% battery...which is great. I'm guessing you could charge it every couple of days and do find.
Build quality
Display
Text input
Everyday usage
UI speed
Camera
Multimedia
Internet
Call quality
Reception
Battery
4 out of 4 people found this review helpful.
Report