Motorola Moto G 5G Plus User Reviews
Back
Please note that each user review reflects the opinion of its respectful author and not of PhoneArena.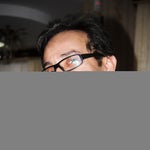 Moto G 5G Plus after 4 months
pulse has owned it for less than year before publishing this review
I have used this device as my daily driver since September 2021. It's a decent phone in many aspects including overall speed, user experience, display and processor performance. There are some drawbacks, however. The camera is just fine, horrible in low light. The display is not the best for brightly lit environments. I also wish the device would have received Android 12 (which looks like it won't.)
Build quality
Reception
Call quality
Internet
Multimedia
Camera
UI speed
Everyday usage
Text input
Display
Battery
Is this review helpful?
Report