HTC EVO 3D GSM User Reviews
Back
Please note that each user review reflects the opinion of its respectful author and not of PhoneArena.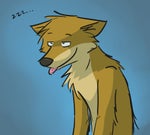 HTC EVO 3D
FOXBOUND has owned it for less than year before publishing this review
I recommend this phone even know it its great for all uses and the 3D camera is amaizing.
you can get some great shots with it very stunning quality it feels very nice in the hand it doesnt feel cheap at all.
Build quality
Reception
Call quality
Internet
Multimedia
Camera
UI speed
Everyday usage
Text input
Display
Battery
5 out of 6 people found this review helpful.
Report