BlackBerry Torch 9860 User Reviews
Back
Please note that each user review reflects the opinion of its respectful author and not of PhoneArena.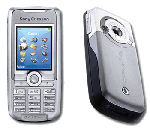 BlackBerry Torch 9860 - GREAT BUSINESS GADGET
k700i has owned it for less than year before publishing this review
last 10 year I was using ANDROID fones and finally decided to go wid BlackBerry Torch 9860, this little gadget is worth having arond specially for enterprenaur or business peopel. trust me its worth your money
Build quality
Reception
Call quality
Internet
Multimedia
Camera
UI speed
Everyday usage
Text input
Display
Battery
4 out of 7 people found this review helpful.
Report