BLU Win HD LTE User Reviews
Back
Please note that each user review reflects the opinion of its respectful author and not of PhoneArena.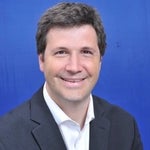 Not as good as it should
Maranga6 has owned it for less than year before publishing this review
Is a perfect phone, but the poor quality of the construction takes all the good things that it has. When you start with it is perfect. A month later, the screen shows some strange lines that are not good, I changed the screen and disappear, and now they appear again. The plastics are not good.
Build quality
Reception
Call quality
Internet
Multimedia
Camera
UI speed
Everyday usage
Text input
Display
Battery
Is this review helpful?
Report