Asus ZenFone 2 Laser (US) User Reviews
Back
Please note that each user review reflects the opinion of its respectful author and not of PhoneArena.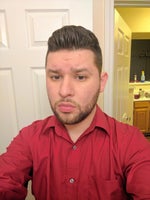 Not bad
joelg1988 has owned it for more than one year before publishing this review
Reviewing this in January of 2021. Not bad for a 2015 model phone. Very cheap and fairly reliable in case of an emergency. It's no Iphone 12 or Note 20 Ultra, but like I said, in case your phone broke and need a phone to cover you for a few days, not bad. works, which is all it matters.
Build quality
Reception
Call quality
Internet
Multimedia
Camera
UI speed
Everyday usage
Text input
Display
Battery
joelg1988 alternatives:
Is this review helpful?
Report