Asus ROG Phone II User Reviews
Back
Please note that each user review reflects the opinion of its respectful author and not of PhoneArena.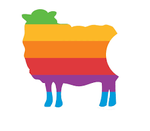 Brilliant phone but with lacklustre camera
cheetah2k has owned it for less than year before publishing this review
Had the ROG 2 for over 6 months now - which is longer than I usually have any particular handset for. The battery life is sublime (8-9hrs SOT daily is easily possible for me even with game use) but after a usual 7am-11pm day and 6hrs SOT, I'm usually putting the ROG 2 back on charge with 55% left in the tank. Camera isn't great, but still is adequate, and probably the best of any gaming phone on the market at this point. Screen, fluidity, and function is awesome. Games are smooth, the screen allows 60, 90 and 120hz (not sure what Samsung are thinking only having 60 & 120hz!!?? - they really need a 90hz option) and I use 90hz most of the time. 120hz is fairly hungry, but it is, after all, the highest setting. The GUI is as close to stock android as you can find around. They have some sweet animated themes that you can switch to that animate when you enable X mode for games. The LED logo on the back is gimmicky but cool. Accessories wise, they're hard to find, but I got my ROG2 WW 512gb version from B&H as well as the Lightning Case. I had the Kunai game pad also, but i preferred touch screen gaming and air trigger combo.

Overall, I would have loved to have a better camera, and some water resistance. VoLTE would have been handy in Australia too - obviously the ROG2 has VoLTE issues worldwide.. But aside from these let downs, I give this beast a 9/10.
Build quality
Reception
Call quality
Internet
Multimedia
Camera
UI speed
Everyday usage
Text input
Display
Battery
1 out of 1 people found this review helpful.
Report