Xiaomi brilliantly mocks Apple with XS, XS Max, and XR special bundles
30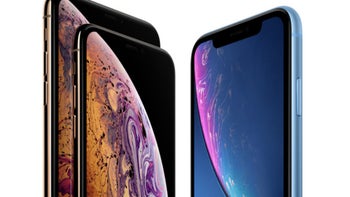 Apple CEO Tim Cook casually invited controversy by claiming his company
aims to "serve everyone"
on the heels of
three new iPhone announcements
, two of which are
crazy expensive
, with a third also not what we'd describe as affordable,
starting at $749 in the US
.
While Huawei chose to seize the day and release a trio of (mildly) amusing, fairly predictable
Mate 20 event teasers
on social media right after Cupertino's big moment, Xiaomi carefully prepared its far more inventive jab.
Instead of merely pointing out how costly the latest iPhone triad is, the company has decided to offer a series of alternatives under some not-very-subtle names. The XR bundle (wink, wink) contains a
Xiaomi Mi 8 SE
phone with 6GB RAM and 128GB internal storage space, a 4 + 256GB configuration of the 12.5-inch Mi Notebook Air, a Mi Band 3 wearable device, and a Mi Bluetooth Headset for a combined price of 6,499 yuan in China, roughly equating to only $945.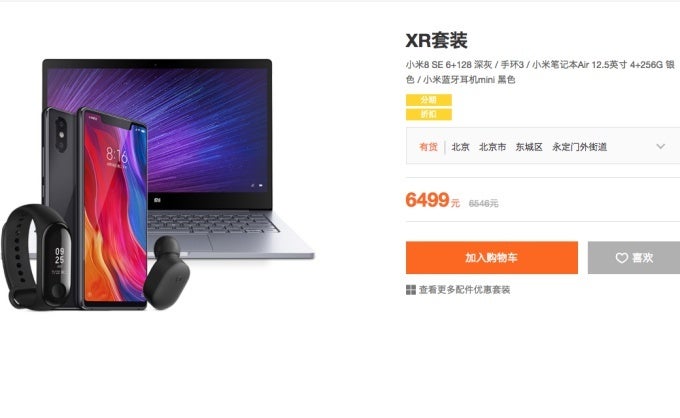 All that can be yours for the price of an "affordable" iPhone XR... in China
That just so "happens" to be the starting price of the iPhone XR in the world's largest smartphone market, and the best thing about the aforementioned bundle is that all those items can be had today.
There are also special Xiaomi XS and XS Max packages including either a
Mi Mix 2S
or a proper
Mi 8
variant, a Mi Notebook Air or Mi Notebook Pro, and the same Mi Band 3 and Mi Bluetooth Headset. These are priced exactly the same as the iPhone XS and XS Max too, which makes an incredibly strong point.
Of course, Xiaomi's products are still nowhere to be found in the US, as well as fairly scarce in key European markets, but it's no secret that Apple is paying more and more attention to China. The new iPhones even have special physical dual SIM card slots over there, which is unlikely to matter very much when comparing their prices to a combination of a high-end Android handset, activity tracker, Bluetooth headset
and
a full-fledged laptop. Well played, Xiaomi!