Verizon officially launches world's first 5G home network
8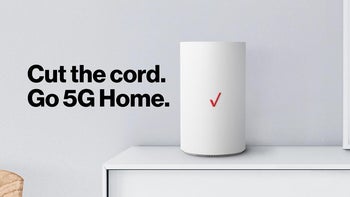 The moment
you've all been waiting for
has finally arrived... kind of. The "world's first 5G network" is officially live today... but only in select homes across "parts" of Houston, Indianapolis, Los Angeles, and Sacramento.
While the first
5G-enabled smartphones
(and
5G-enabling Moto Mod
) are still a few months away, this is definitely a momentous occasion for Verizon, which not only managed to beat its US rivals to the commercial 5G punch, but every single internet provider around the globe as well.
Of course,
it's going to take years
and
years
for the full 5G potential to be realized in terms of both
speed
and coverage. For the time being, Verizon can merely deliver 5G Home speeds of "about" 300 Mbps, throwing in a few exclusive perks to convince early adopters the upgrade is worth it.

"First on 5G" members get free service for 90 days, a complimentary Apple TV 4K or Google Chromecast Ultra, and three months of YouTube TV access at no charge, having to pay $70 a month for a 5G Home subscription after the first three months or $50 if they're already Verizon customers with $30 and up phone plans.

That's really not a bad introductory deal, and Verizon is further offering gratis installation and equipment, as well as exclusive access to a 24-hour concierge line to answer any questions in a timely fashion.
A resident of Houston named Clayton Harris had the honor of becoming the world's first 5G customer, but if you haven't signed up to join the "First on 5G" club in Houston, Indianapolis, Los Angeles, and Sacramento, you can still do so by visiting a
special section of Verizon's official website
.
Recommended Stories