Verizon claims 5G bragging rights; home broadband service launching in October
10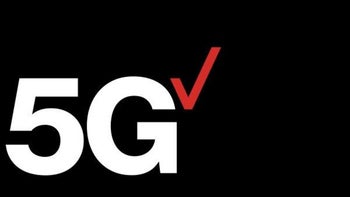 Keeping true to
the promises it made
back in November of last year, Verizon has confirmed that its first 5G broadband internet service will go live in just a matter of weeks. Once this happens, it will become the first commercial 5G service to launch in both the US and in the world.

The exact date will be October 1, which is when Verizon will commence installations. Fortunately, as soon as these are complete, the new service will be live and available to use for those who have ordered it. Speaking of which, the number 1 carrier has confirmed that the service will be available to order starting this Thursday, September 13. Initially, though, it will only be available in Houston, Indianapolis, Los Angeles, and Sacramento.
In regards to how much the new service will cost, Verizon will be offerings its current customers the new service for $50 per month, with taxes and other fees already included and no requirement of an annual contract. Separately, non-Verizon customers will also be able to sign up, although they will have to pay a little bit extra – $70 each month, to be precise. Regardless of which carrier consumers belong to, though, the company will be offering quite a few extras to those who sign up early for 5G Home. Specifically, the first three months of the service will be completely free. This will then be bundled with three months of free
YouTube TV
and a complimentary
Apple TV 4K
or
Chromecast
Ultra. Also, there will be no installation fees.
While this launch does technically give
Verizon
the bragging rights to the first 5G service, it's worth noting that the company isn't using the industry standard that was finalized last year. Instead, the carrier has chosen to use technology based on its own standards in order to speed up the launch process. Nevertheless, Verizon will eventually switch over to the industry standard and, once it does, its service will expand to other markets. Also, existing customers will get free upgrades as soon as this happens.